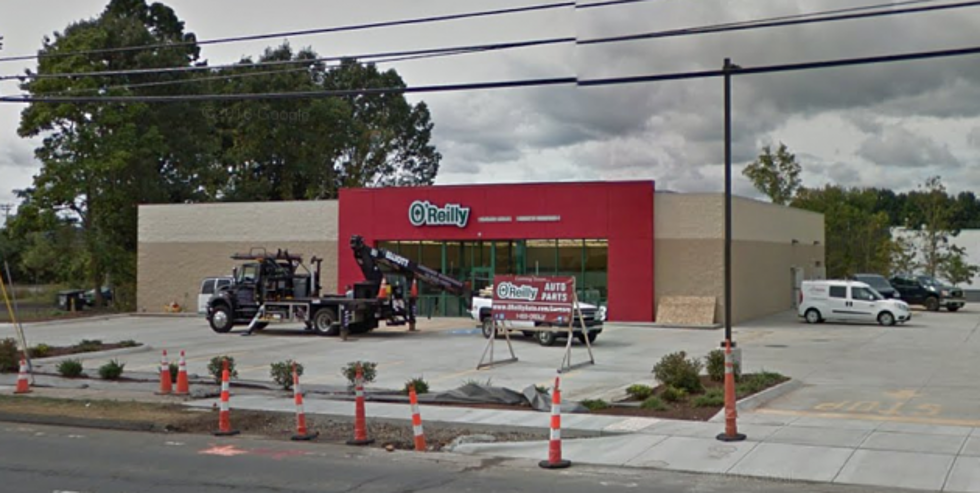 Oh-Oh-Oh-O'Reilly Auto Parts Has Actually Been Spotted in Southington
Credit - Google
You've heard the commercials: "O-O-O --  O'Reillyyyyyy -- Auto Parts --OW!"
They've been playing non-stop on Connecticut radio stations for the past couple of years. The inside joke here has been "Jeez, we play the commercials a lot, but they're not in Connecticut, are they?"
I excitedly texted Tim Sheehan last year when I passed by an O'Reilly up in Maine. I was so happy, I felt as if I'd found the Fountain of Youth or Noah's Ark. Something we've heard about for a long time, but had never seen.
Mrs. Large and I were cruising along Queen Street through Southington last Friday night on our way to one of my favorite restaurants Noodles & Company. I glanced to my right and saw the distinctive red building and green logo. There is now an O'Reilly Auto Parts store open for business in Southington. It's located at 944 Queen Street.
I'm very angry at i95's own Eric Senich. He's a resident of Southington, and didn't alert me to this new place opening up. He was probably too busy studying Eddie Van Halen's guitar pick, which is mounted above Eric's mattress, right next to a lock of David Lee Roth's hair.