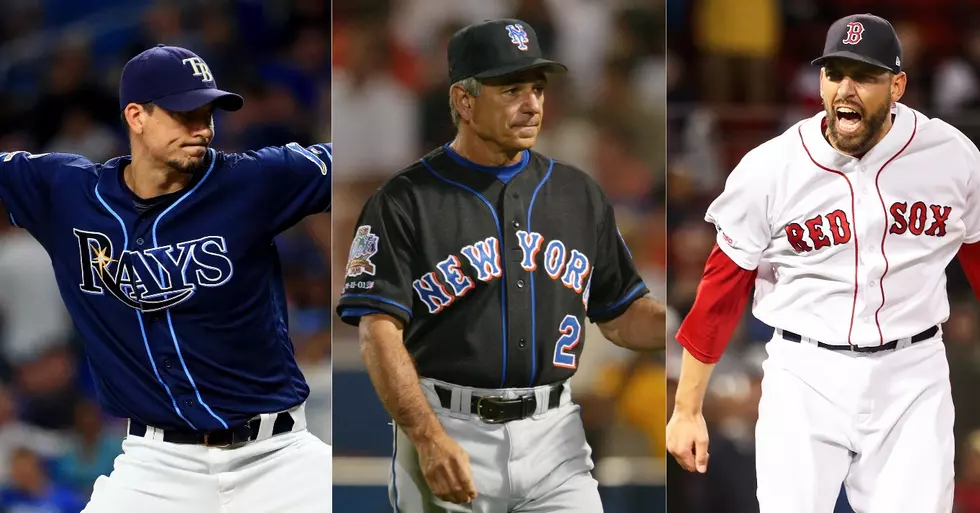 7 Pro Baseball Players Who Have CT Ties
Getty Images
Major League Baseball is hoping to get back to work 4th of July Weekend after the corornavirus shut down league operations and the entire country back in March. With  America starved for sports entertainment, it would be a welcome return. But, labor issues are as much of a threat to that return as is installing a safety infrastructure to keep teams safe in a COVID-19 world.
Hopefully cooler heads prevail between the players union and owners, because not bringing the game back over financial issues could be a huge public relations black eye for baseball. The most recent proposal from ownership to the players union includes the games highest paid players taking significant pay cuts. Major League Baseball does not have a stellar reputation with fans, as it relates to money and the sharing of revenue between the owners and players. I like to think they will get a deal worked out and we will be able to sit back at some point and watch the boys of summer do what they do best.
Where I live here in CT, especially the Greater Danbury area, baseball fandom is a tricky thing. Connecticut has always been seen as this invisible dividing line that determines whether you grow up a Yankee fan, Mets fans or a Red Sox fan. I didn't have a choice to worry about, I grew up in Brewster, NY before moving to Danbury and it's always been Yankee Pinstripes.
Whatever team you root for as a CT baseball fan, the Nutmeg State is responsible for cranking out some serious Major League talent. These are 7 of some of the more prominent baseball names with ties to CT.
7 Pro Baseball Players Who Have CT Ties
Enter your number to get our free mobile app
If You Are Over 30 You Remember These NFL QB's and Their Contributions