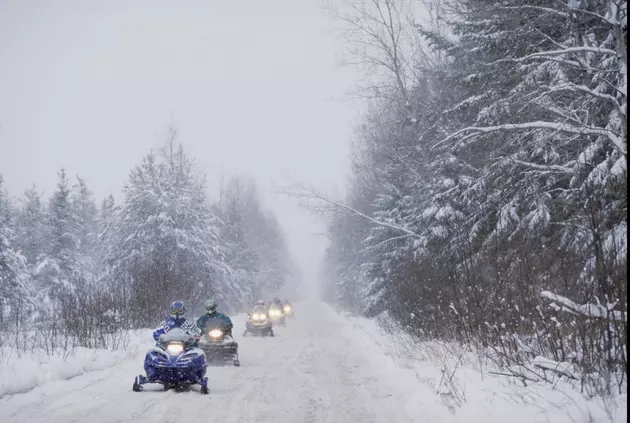 Recovery Mission Continues for Missing Snowmobiler in Connecticut
Getty Images/ Jamie Squire /Allsport
You want to hold out hope, but it doesn't look good for this Connecticut snowmobiler.
Winter months bring on the love of many outdoor sports in Connecticut, among them, snowmobiling. While I've never driven one, I've been on the back of many, and it's exhilarating for sure. But it certainly is an out door activity that requires a lot of caution. There's a sad story developing out of the other side of the state.
There are so many wonderful trails to traverse on a snowmobile around Connecticut. Many of them take you over ice. And, as I wrote yesterday about Candlewood Lake, the thickness of ice is never 100% safe.
In a story from nbcconnecticut.com the search has resumed out in Griswold for a snowmobiler who has been missing since December. They've been looking for John DuBois since December 16th, when his snowmobile was found near Pachaug Pond. Officials believe DuBois fell through the ice into the pond, and the case is considered a recovery mission.
Hopefully Mr.DuBois will be found and his family can have closure. Our thoughts and prayers go out to all of his family and friends.
Bonus: Five Guys on Federal Rd. Mysteriously Closes:
Bonus: The Hatters' Monument in Danbury, CT Is Unveiled