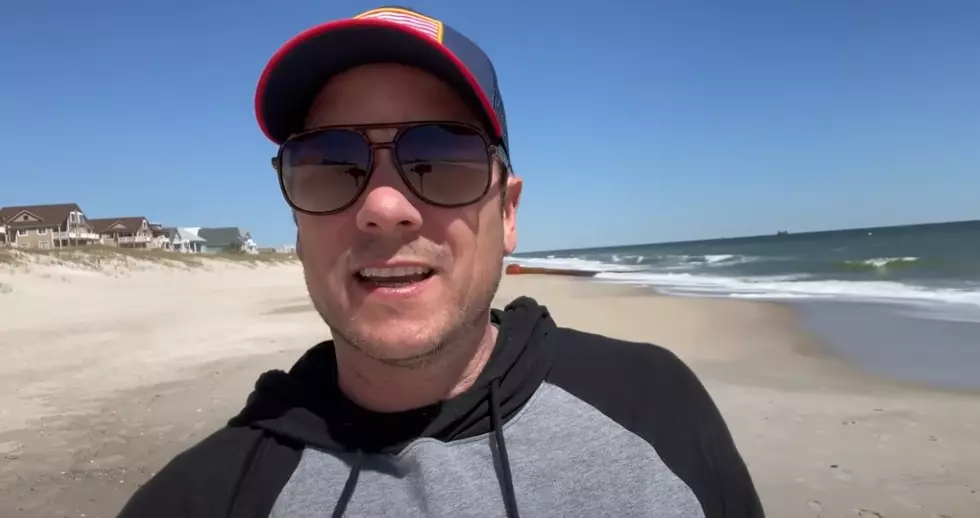 Danbury Makes List of Top 10 Places in Connecticut You Should Never Move to
Youtube/Nick Johnson
Nick Johnson is a Youtuber with hundreds of thousands of subscribers.
He does the kind of videos that tell you this place is fun, this place is not fun, this is a good place to live and this is a bad place, etc. Nick has gotten so much feedback from his work on social media that he's become a consultant, telling families where they should/should not move based on their needs.
A month ago he put out a video titled: "10 Places in CONNECTICUT You Should NEVER Move To."
The video's description reads:
Wow there are some really terrible parts of Connecticut, I'll tell you that!

Connecticut, It's a unique state located in southern New England. It's scattered with a mix of rural towns and coastal cities. It's best known for its beautiful fall foliage, being home to Yale University, and for being the richest state in America… or what many Connecticut residents would say, the most expensive. There's a lot of snobs here, and you might not quite fit in.

But not every part of Connecticut is nice. There are some really bad places here, too. For this video, we're going to look at the worst places you can live in the state of Connecticut. That way, if you decide to move here, you'll know which parts of this state to avoid.

Now, lots of people ask - what makes a bad place to live? Well, these are the places where the crime is high, places are rundown, people are out of work and the homes are really cheap. Plus, I took into account YOUR opinion everyone. You people in Connecticut know where the bad and good areas are. So let's take a look at the worst places you can live in Connecticut.
I watched it because I am a fan of his videos and everything was fine until I got to #8 on the list. Nick named Danbury one of the 10 Places in CT You Should Never Move to. He said Danbury is boring, Danbury is expensive and Danbury is out of style.
10 Worst Places in Connecticut According to Nick Johnson 
#10 - Ansonia
#9 - Norwalk
#8 - Danbury 
#7 - New Britain
#6 - New London
#5 - Derby
#4 - New Haven
#3 - Waterbury
#2 - Hartford
#1 - Bridgeport
Hey Nick, Danbury is expensive, Danbury's unemployment numbers could use some work, the crime needs to be worked on a little, but to say it's boring or out of style is a FULL swing and miss. There is more style on one block in Danbury than there is in most full cities in CT.
Nick, did you know that there have been two documentaries produced about real Danbury stories recently?
Did you know that Danbury has had two UFC Champions in the last year? Their names are Glover Teixeira and Alex Pereira. Danbury doesn't just do MMA, our boxing scene is amazing as well.
Danbury has a semi-pro hockey team: The Danbury Hat Tricks and we happen to be one of the most diverse (sexiest) cities in America. Pull your head out of your spreadsheets bro.
We're also home to one of the last great shows of it's kind, the I-95 Morning Show with Ethan, Lou & Large Dave. Check out the Ethan, Lou & Large Dave Podcast on Apple and Spotify, or wherever you get your podcasts. It's the same show we do on the radio but with limited commercials and no music. Or, listen live by streaming the show on the I-95 Rock Mobile app, or tune into I-95 (95.1FM).
We talked about this on the show on Wednesday (12/21/22), listen below.
We'll have you on the show and you can apologize to the very stylish Danbury community.
Enthusiastic and Exuberant – My Weekend at Danbury's San Gennaro Festival
Danbury's first-ever San Gennaro Festival took place over the weekend on Ives Street. Thousands of people were in attendance each day and it's one of the best events I've ever attended. I was lucky enough to be able to work the event, broadcasting live Friday, Saturday and Sunday with I-95. I personally spoke to hundreds of people, and was able to work and see family and friends. I was so filled with excitement, exuberance and enthusiasm all weekend long.
Exclusive Photos, Videos, and Interviews on the Set of New Milford Horror Movie
"Candlewood" is a horror film that just finished filming in New Milford, CT. This is how the filmmakers described the project on their Indiegogo:
"Candlewood is the first movie of three in the psychological/horror feature film franchise. A blended family moves from the city to a small town in Connecticut, where a local urban legend adds chaos and terror to an already fragile family dynamic. The staunch patriarch, who desperately wants his family to not see him as a failure but as the father that did everything, he could to keep his family together through difficult times. Candlewood follows a family leaving New York City for a simpler life in the country town of New Milford, CT. The haunting and mysterious true stories of missing hikers near a popular state park, Lover's Leap, coupled with the town of Jerusalem sitting at the bottom of Candlewood Lake gives credibility to our narrative. We bring to life the struggle of good vs evil and what happens when lifelong, outdated traditions are challenged."
A while back I got in touch with the folks behind the movie, invited them on the I-95 Morning Show with Ethan, Lou and Dave and talked about the film, and shooting in New Milford. We spoke with Director Myke Furhman and Writer/Executive Producer Victoria Flores-Argue. During that discussion, I demanded to be in the movie, telling the duo that I have some experience acting on TV shows that never actually made it onto TV. Against all odds, they did invite me to participate and I visited the set on October 20th to shoot a scene that is important. I was extremely nervous and I had zero idea of what I was in for. Below are some insider moments from my day on-set and from others.
Camping for Cans 2022
Camping for Cans is an annual event thrown by I-95 to collect cash and non-perishable food items to benefit the Hillside Foot Outreach. Hillside feeds those in-need, in the Greater-Danbury area. Each year we gather in a Brookfield parking lot and have fun in the name of the Greater good. The 2022 CFC was as good a year as we've ever had, take a look.