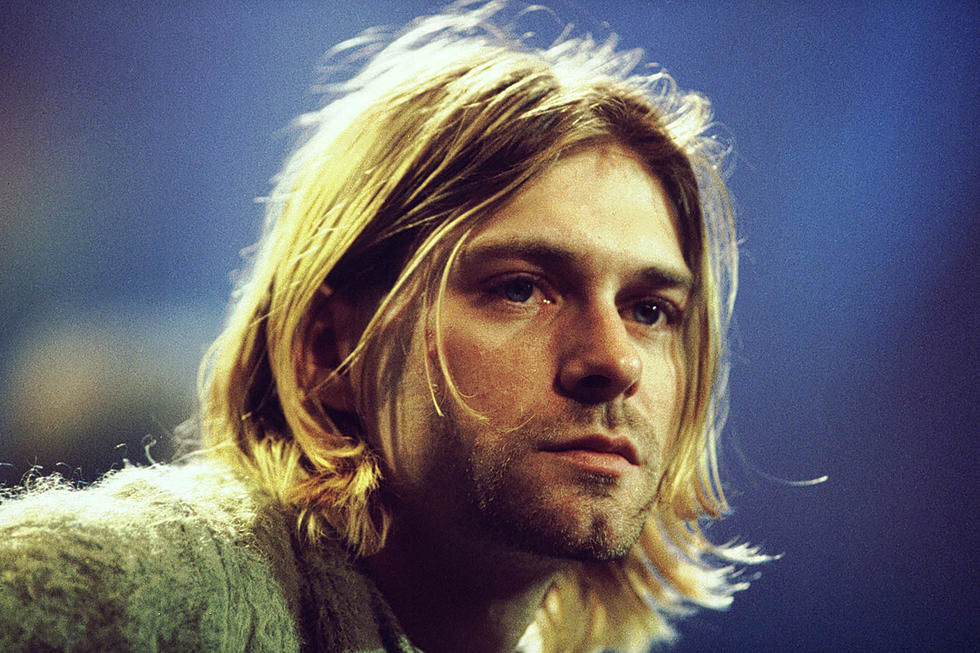 What Would Kurt Cobain & Nirvana Be Doing Now?
Frank Micelotta, Getty Images
"This album ('In Utero') is the closing of the chapter of the formula we've been using…Grunge is really kind of boring for us. Our tastes are just changing so rapidly that we're really experimenting with a lot of stuff."
- Kurt Cobain August 1993
It's hard to believe it's now been 26 years since the body of Kurt Cobain was found at his home in Seattle. On April 8th, 1994 the music world learned the news that Cobain had died from a self-inflicted gunshot wound. The man who single-handedly took down the hair band rock of the 80s and went on to become the face of 90s grunge was never going to record another song.
But what if?
Rock fans like myself often throw out the "what if?" question on artists like Jim Morrison, Janis Joplin & Jimi Hendrix. I wonder about Cobain as well, especially around this time of year when the anniversary of his death comes up.
In an interview with Kurt in August of 1993 (shown above) he made it clear that he and Nirvana were ready to take some drastic risks with their next project. There was also talk that he and Michael Stipe of R.E.M. considered recording music together around that time.
Whatever the case may be I can't imagine him going much further before walking away from the business. I think he would have definitely gone into retirement. It was just a matter of whether or not he'd make it known publicly or he would go away quietly without much notice. I do think, though, that Kurt would have returned. I just don't know if it would have been with Nirvana. Night right away anyway.
I think of Bruce Springsteen's situation as one that was very similar to Kurt Cobain's. Springsteen had become so negatively affected by the massive success of 1984's "Born In The USA" album that he decided to break up the E Street band and record albums as a solo artist (1987's 'Tunnel Of Love', 1991's 'Human Touch' and 'Lucky Town'). It wasn't until 1999, 15 years after "Born In The USA", that Bruce was finally ready to get the E Street band back together again.
Would Kurt have done the same with Nirvana?
September 2021 will mark the 30th year since Nirvana released their groundbreaking album 'Nevermind'. I can see the headline now: "After nearly 25 years apart, Kurt Cobain and Nirvana will reunite to celebrate the 30th anniversary of 'Nevermind'".
If only...
KEEP READING: Check out these totally awesome '80s toys