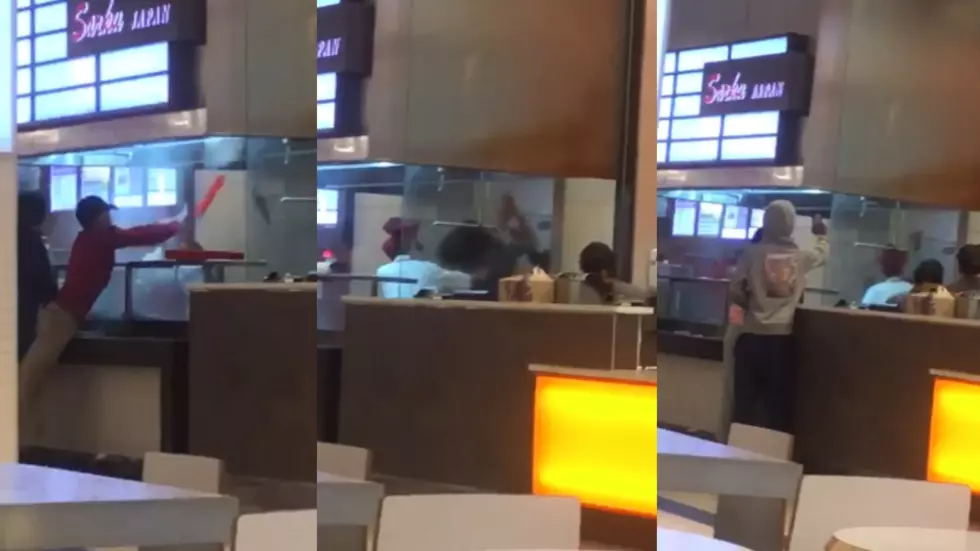 Group of People at Connecticut Mall Assault Restaurant Worker, Police Say
Shanik Ellis via Facebook Video
Some intense video surfaced of what police describe as a brawl over portion sizes in a Connecticut mall's food court.
Enter your number to get our free mobile app
According to the Trumbull Police Department, a group of 5 customers in the food court caused a scene yesterday (Jan. 15) when they started throwing food and napkin containers at an employee of the Sarku Japanese Restaurant. Police say the dispute began over a complaint regarding the portion size of one group member's meal.
Two of the customers- Hilary Nolasco-Delobre, 18, of Bridgeport, and Davon Myles, 26, of Bridgeport- were charged with second-degree disturbance of the peace and are to appear in court next week.
Footage of the group's violent attack was caught on video by a bystander in the food court. Here's the video:
As seen, the violence is mostly restricted to behind the counter until one of the group members walks behind it to start punching one of the workers.
Here is the official press release from The Trumbull Police Department: