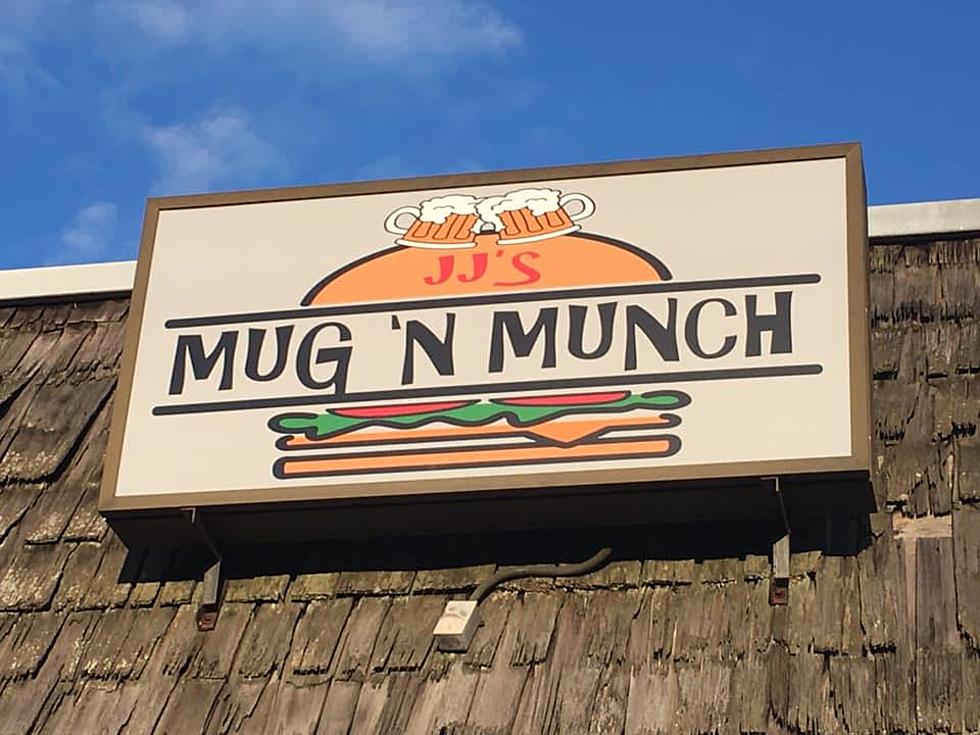 Local Residents React to Brookfield Having Nothing to Do: 'Mug N' Munch Has Karaoke'
Mug N' Munch
The Ethan & Lou Morning Show on I95 has am hourly feature called "Live & Local."
The feature examines politics, sports, transportation and events news in the Greater Danbury area in CT. We cover parts of Putnam, Dutchess and Westchester Counties in NY.
During a recent Live & Local segment, I made a declaration about Brookfield, saying "there is nothing to do in Brookfield, nothing happens there." Well, the public responded in an effort to correct this statement. One listener specifically took issue with my comment, Johnny Love.
Johnny is a friend, Ethan and Lou listener, former radio personality, singer and local social media sensation. Basically, Johnny knows everyone and everyone knows him. When I made my comment about Brookfield, Johnny texted me a list of what happens in Brookfield, it read:
1.Karaoke at the Mug N' Munch.
I had no idea and for good reason, I've never been to the Mug N' Munch. It's not to say I've never heard of it, I've worked in Brookfield for over twenty years. Brookfield's Mug N' Munch has been in business for years, at 483 Federal Road in the Colonial Shopping Plaza.
Bars like the Mug N' Munch are like a community, a delicate eco-system led by "the regulars." The men don't dance, and the women are the ones who launch the witty sexual innuendo.
While I know it's been there a long time and certainly has its fans, it's under new ownership, as it was recently purchased by Joanne and Jose.
PREDICTION - At least two of the "regulars" in the picture above will be super pissed-off that they were featured in this article.
This is a place where you can really melt the day off and be yourself. When I go for a drink, I want to wear a hoodie and jeans, I don't want to dance or worry about what I look like.
I like to relax, listen to songs on the juke box and meet some characters. The Mug N' Munch is that kind of bar, and yet it's eluded me somehow.
Recently, the Mug N' Munch decided to do a karaoke night. This is a big deal at a pub that has "regulars", you can't have just anyone host this, it needs to be a familiar face that fits the room.
Enter Johnny Love AKA Johnny the Garbage man. Johnny is the new karaoke host and this makes a lot of sense.
Shout out to the dude making the clever Bush comments #syb. Here is some more of Johnny's art.
The first karaoke night took place on Saturday (4/2/22) and I'm told it was a blast. Johnny sent me the party pics below.
Don't miss your chance to check it out this coming Saturday and every Saturday until the end of time. The Karaoke begins at 7 pm and goes until 11 pm. 
Is there anything to do in Brookfield? There is now. 
P.S. Look, other than this very kick ass Brookfield karaoke night, I stand behind my statement, there is nothing to do in Brookfield. Brookfield is WHERE paint goes to dry.
P.S. #2 - I wish the new owners a lot of luck and I will be by some Saturday soon to check out the scene and hang with Johnny.
Inside Bridgeport's Fading Relic: Remington Arms
For over 50 years Remington Arms was one of the most vital companies located in Bridgeport, CT and their facility was monstrous. Today, there is a shell of the Remington Arms factory leftover in Bridgeport. The property is located on Barnum Avenue and it's become a must-see spot for ghost hunters and fans of abandoned properties.
6 of CT's Most Wanted Bank Robbery Suspects
Not every bank robbery is an open and shut case like I used to believe. I figure, it's the digital era, if they are on camera, they are getting caught but that is not how it always shakes out. According to CT Financial Crimes Most Wanted, the following 6 cases are open investigations, either by the police department, or the banks themselves.