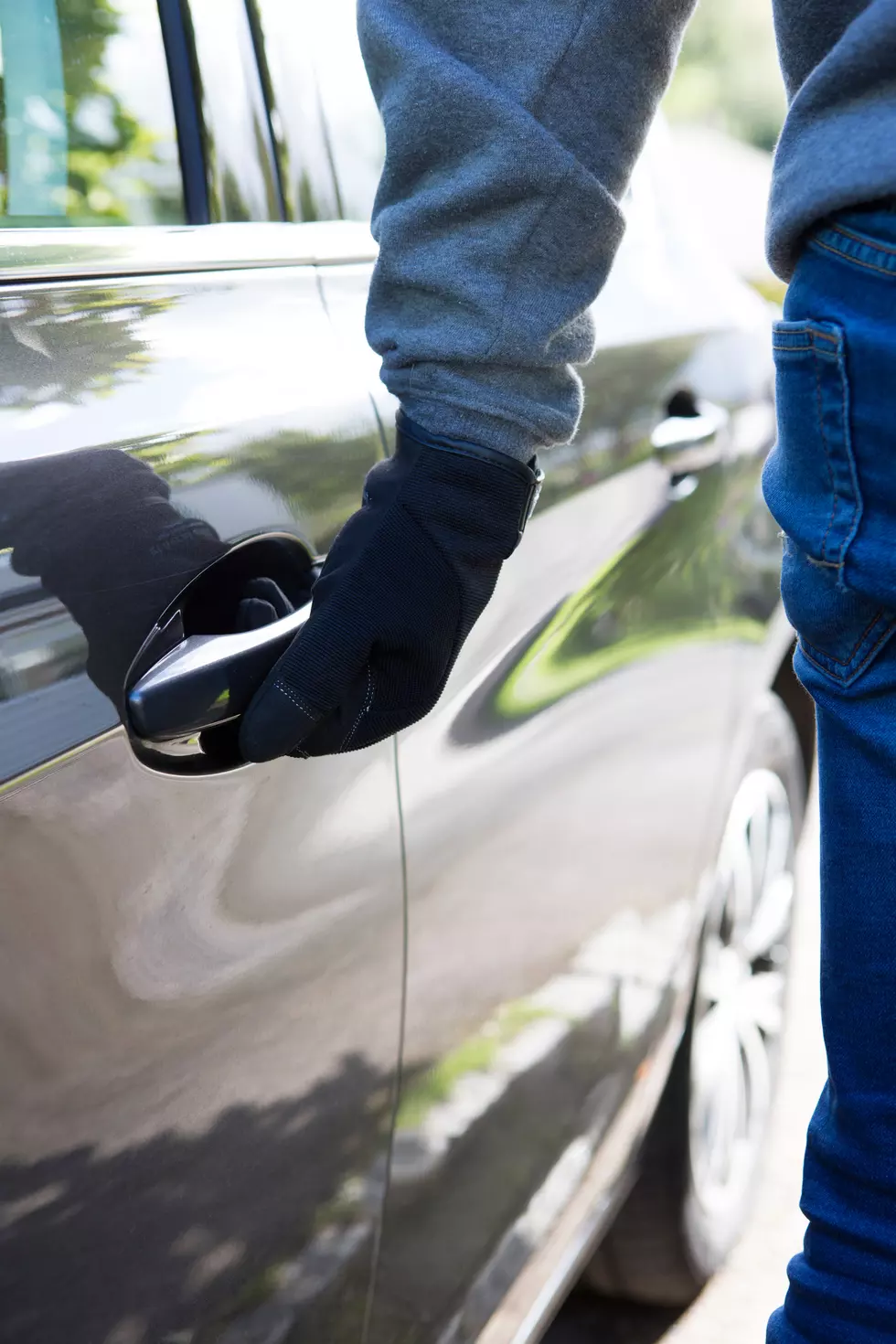 Danbury Police: SUV Stolen In Front of Owner, Suspect Evades Police
Daisy-Daisy
A search is underway for a suspect who stole an SUV right from a drive way in Danbury in front of the vehicle's owner.
According to a press release from the Danbury PD, officers responded to Grand Street after a complaint that resident's vehicle had been stolen. When they arrived, the police determined that the resident, who was waiting for the school bus with children at the time, started his 2008 GMC Denali and was letting it warm up while they waited.
That's when the victim says a man, who is being described as a white male in his 30s to early 40s, standing at between 5'8'' and 5'9'' and wearing a gray hooded sweatshirt, walked over to the truck, opened the door, and got into the driver's seat.
The victim said he confronted the suspect, but had to jump out of the way quickly while the suspect accelerated out of thew driveway in the SUV.
During the time of the investigation, the officers were approached by two other residents who claimed to have had their tires slashed by the same suspect.
Shortly thereafter, police say that the suspect and SUV were spotted at the intersection of Beaver St. and West St., but the suspect refused to stop for the officer who tried to pull him over. As the officer stopped his pursuit, the suspect jumped on I-84 and headed westbound.
Anyone with information about this ongoing investigation is asked to contact Officer John Dickinson at 203-797-4611 ext. 601
Read More Local Stories:
Danbury Activist Lynn Taborsak Is an Amazing Woman