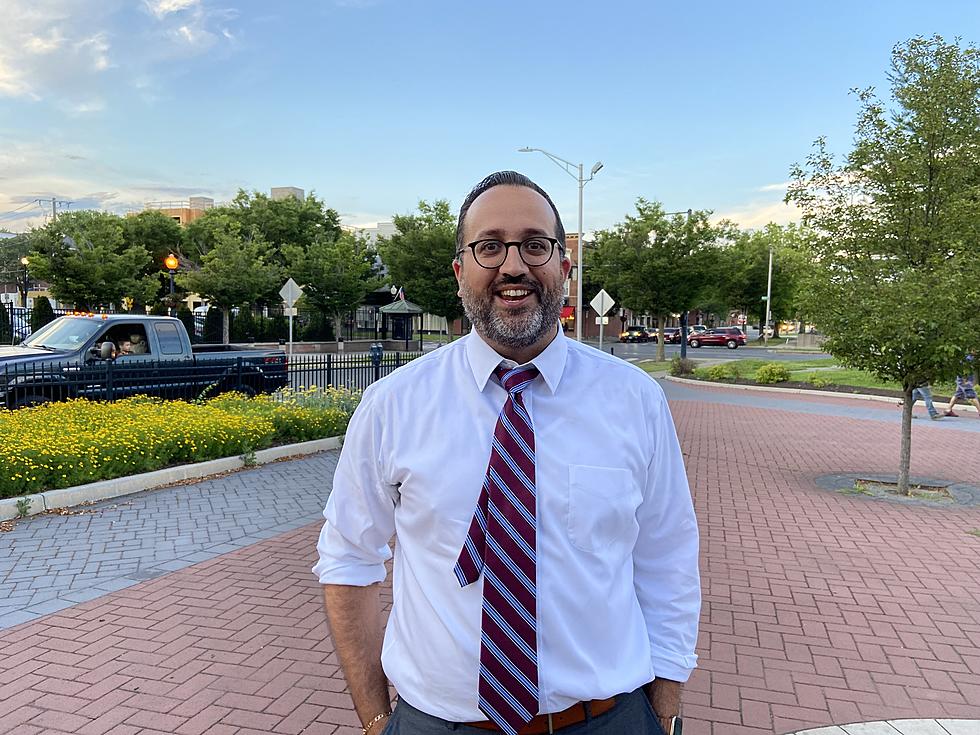 Danbury Mayoral Candidate Roberto Alves Calls Out the 'Ineptitude' of City Leaders on Facebook
Lou Milano
Danbury Mayoral candidate Roberto Alves took to Facebook on Sunday (9/5/21) to call out the "ineptitude" of city leadership.
Standing in front of the Richter House, Councilman Alves said:
"Hey folks, 
I'm Councilman Roberto Alves, and today I'm here in front of the Richter House in Danbury to discuss one of the many examples of ineptitude in our city and by our city leadership. 
Five years ago this home received a $1 million state grant because the Richter House has been and can still be a vital part of our arts and culture scene. Well, it's five years later and this house is in worse shape than it was five years ago. 
The money hasn't been spent, the President of the volunteer led non-profit resigned in protest over the city's incompetence with this project. Well, Danbury you deserve a new leader, you deserve a leader that's committed, a leader that's going to roll up his sleeves and get to work. 
So on November 2nd, I hope you vote for Roberto Alves and the rest of our team on Row A, so we don't let this happen to any other one of our projects and we can begin work on this house here, a vital part of our arts and culture scene, thank you everybody." 
Alves has been busy working on plans for local business as well, on Wednesday (9/8/21) Roberto shared his Small Business Plan in a press release. Alves aims to do the following:
Enhance downtown and our business districts by investing in infrastructure improvements and beautification, creating more parking, and increasing local transportation options

Implement new tax incentive programs made available to small businesses and commercial real estate developers who commit to property enhancements and create jobs in Danbury

Bolster our Office of Business Advocacy so it can provide more direct services to small businesses with a focus on assisting businesses with obtaining state and federal COVID relief loans and other available grant money

Create a commercial real estate vacancy portal for the city and prospective business owners to manage and help quickly fill vacant storefronts

Enhance Danbury's marketing capabilities so that we can demonstrate to all small business owners our city's vibrant future

Utilize technology to modernize the licensing and permitting process and enable small business owners to interact more efficiently with the city

Review the city's zoning regulations in partnership with commercial property and business owners to maximize and utilize existing space on Mill Plain Rd

Thoughtfully and strategically apply ARP funds to help small businesses through pilot programs, non-repayable loans, and neighborhood revitalization grants, we can help bring our economy to life.
Alves is opposed by Republican candidate Dean Esposito.
Exploring Beyond the Rusty Gates of Danbury's Oldest Cemetery on Wooster Street
I live just down the block from the Wooster Street Cemetery and whenever I pass, I am always struck at how odd it is. You have this quiet, beautiful place that is dedicated to the people who were buried there, in the middle of a busy city and almost no one ever goes there. I decided to go take a deeper look around and see what was beyond the iron gates and stone walls.
JK's Texas Hot Weiners Has Nearly 100 Year History in Danbury
How does one family owned business survive for nearly 100 years? I don't know the answer, but the folks at JK's Texas Hot Weiners in Danbury do. Not only does JK's serve a unique and delicious product with care, but they do it together and it's evident in their history.
A Look Inside the I-95 Studio
5 Tallest Buildings in Danbury
The Greater Danbury Towns If They Were Rock Bands
50 Most Popular Chain Restaurants in America
YouGov investigated the most popular dining brands in the country, and Stacker compiled the list to give readers context on the findings. Read on to look through America's vast and divergent variety of restaurants—maybe you'll even find a favorite or two.