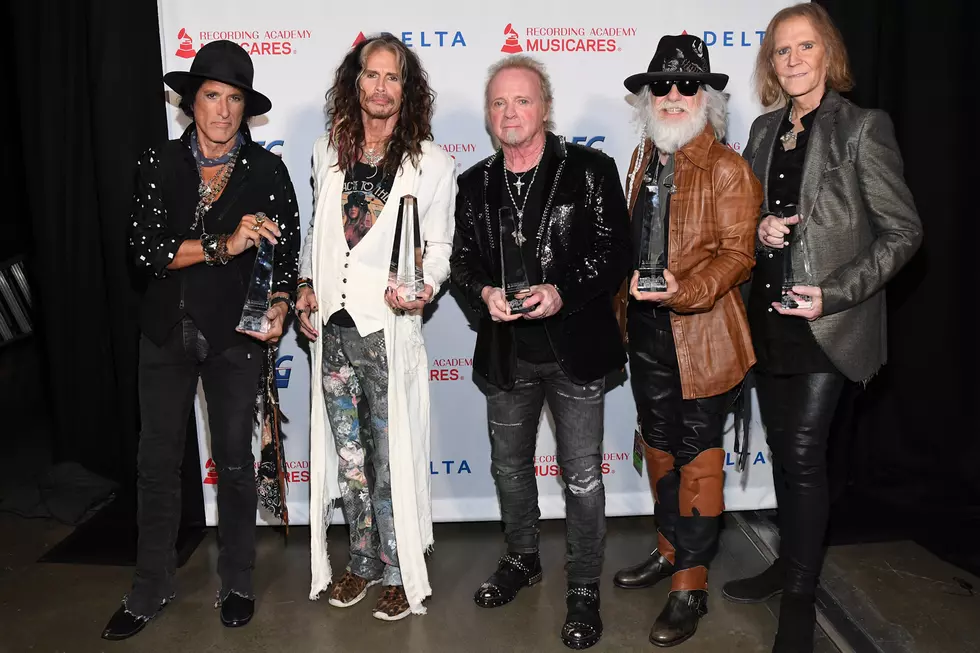 Aerosmith's 'Dream On' Connecticut Connection
Kevin Mazur, Getty Images
Everybody's got the dues in life to pay and Aerosmith paid their dues right here in Connecticut on an autumn night way back in 1971.
It was almost 46 summers ago, June 27th 1973, that Aerosmith released what is arguably their most successful song "Dream On" to radio stations around the country. It would make a modest mark reaching #59 but soon fell off the charts and the band was quickly falling back into obscurity.
After the break-through commercial success of their 1975 album Toys In The Attic, however, Aerosmith capitalized and re-released "Dream On" as a single. This time it soared all the way into the Top 10 in 1976 and Aerosmith was on its way to world-wide fame and fortune. It remains one of rock's most legendary rags-to-riches stories.
As it turns out, the first chapter of the incredible dream-come-true story of "Dream On" was first written before an intimate audience at one of Connecticut's most legendary clubs. According to various sources including the websites Songfacts and Inspire Metals the boys from Boston played "Dream On" for the first time at The Shaboo Inn in Willimantic back in the fall of 1971.
The Shaboo Inn was opened in the city known as the land of the swift running water by David "Lefty" Foster and his partners back in 1971. It went on to become one of the hottest clubs in the Northeast. During its 11-year run a long list of artists performed there including AC/DC, Cheap Trick, Journey, Tom Petty, NRBQ, The Police, Dire Straits and more. The legendary Rick Derringer, who will be performing for i95 listeners tonight at The Danbury Bacon & Brew Festival, also played at The Shaboo back in the day. You can read about more legendary Shaboo Inn shows courtesy of this 25th anniversary article from The Hartford Courant.
Foster discovered Aerosmith while he was in Boston scouting talent for his club. At that time Aerosmith was opening for bluesman James Montgomery playing mostly Rolling Stones cover tunes with a few originals mixed in. He was impressed with Aerosmith's raw rock 'n' roll energy and ended up booking the band for the Shaboo's second week in business.
Steven Tyler, Joe Perry, Joey Kramer, Brad Whitford and Tom Hamilton pulled up to the Shaboo Inn in a school bus on an autumn Wednesday night in '71. They played to a few hundred people that night. By the weekend they were playing to a jam-packed house. The band was paid $700 for a four-night stand with a case of beer and a bottle of gin from the bar after each show. In just a few years Aerosmith would be cruising into sold-out arenas in stretch limos. They had paid their dues.
You can listen to Eric Senich live on Saturdays from 10am to 3pm on 95.1 FM. You can also listen online by clicking here or by downloading the radioPup app for your mobile device.