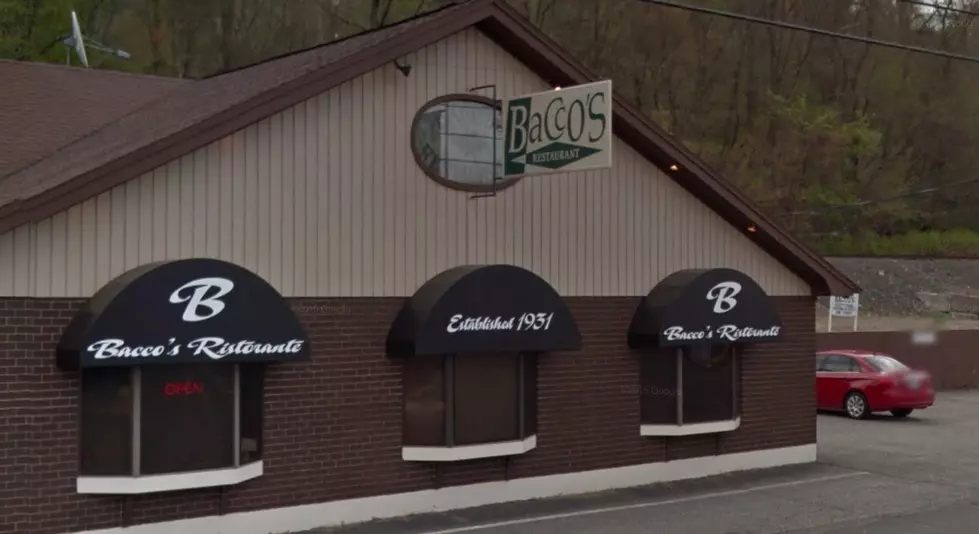 Who Should Lease the Old Bacco's in Waterbury? Bacco's.
Google
I saw an old friend pop in my feed last night, 1230 Thomaston Ave in Waterbury will always be Bacco's to me. It burned, it got flooded, and it kept coming back until it didn't. Well, the place is back up for lease again, isn't it time that Bacco's returned?
Yesterday, The Dover Benedict Group put up a listing on their social media for a "Turn-key restaurant for lease at 1230 Thomaston Ave in Waterbury, CT. Great location - Former Bacco's Restaurant, brand new appliances, etc." It's been through a few identities over the past few years, I remember it was called Passion Fruit Tropical Grill for a minute, and most recently it was Yardys Jamaican Cuisine.
It's time for Bacco's to rise like a phoenix, up from the ashes literally, and start baking those square masterpieces again. God, how many pizza shops ask if you want it thick or thin? Crispy or well-done? Bacco's did. Their pizza was just as legendary as the New Haven trio that grabs all of the present day glory. Bacco's almost made it a century in that business. Think about that. All of that mastery is out there, a tangible piece of our childhood, waiting for the dough to be stretched out in front of them.
Bacco's couldn't be saved at the time, I remember the quiet uproar before it permanently shut down. The chorus of "It ain't what it used to be", and "Too expensive, so and so is cheaper" became overwhelming. Time has passed, the family has moved on obviously, but damn, visions of those square pies dance in my head still.
8 of the Best Rooftop Restaurants With a Matching Bar
Common Connecticut Plants That Could Be Toxic To Your Pets
The Barker Character, Comic and Cartoon Museum in Cheshire, CT
It's the Barker Character, Comic & Cartoon Museum, and just as the name says, it has all those things and more. It was like strolling down memory lane when I saw the pictures of some of the items that are a part of this massive personal collection.