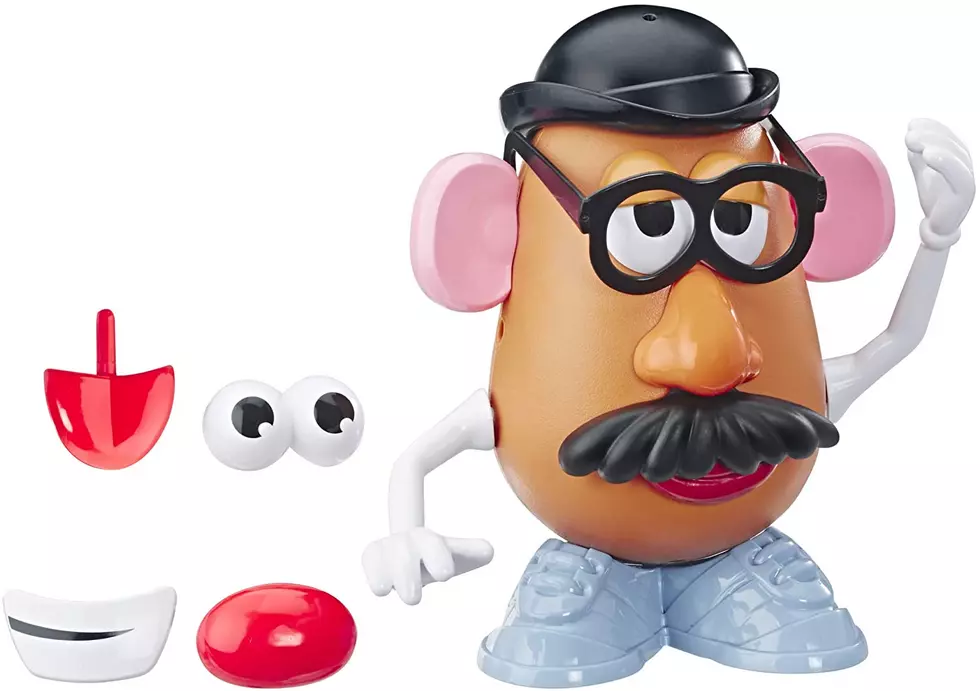 Hasbro Makes Mr. Potato Head Gender Neutral
Amazon.com Photo
Update: Hasbro CEO responded to the public about the Potato Head brand, and Mr. Potato Head will in fact be keeping his surname, but the iconic family will have options to make each family member gender inclusive.
Just when you thought the world couldn't possibly get any more insane.
The year was 1952 when Hasbro rolled out their new toy, Mr. Potato Head, the first toy advertised on television. It originally had no head when it was introduced, just plastic pushpins in the shape of a nose, mouth, and ears that you stuck on a real potato.
In 1964, Hasbro came to its senses after complaints rolled in about rotting vegetables, so they wisely added a plastic body to its package.
Fast forward to 2021. Newstimes has informed me that Hasbro's marketing team decided to make Mr. Potato Head gender-neutral, which means they removed the surname. Now, Mr. Potato Head will become just POTATO HEAD, which is a shame because the Mister gave the toy the respectability it deserved. You can now purchase plastic Mrs. Potato Head accessories and use them on Mr. Potato Head and vice versa. It's a stroke of genius!
Just after they decided to drop the Mr. from the brand's name, Hasbro tweeted they would drop the surnames for Mr. and Mrs. Potato Head so kids and adults could create their own kind of potato head families, including two moms or two dads.
Later that same day, Hasbro announced that even though the brand was changing, the Mr. and Mrs. Potato Head will continue to live on and be sold in your favorite toy stores. GLAAD, an LGBTQ advocacy group, is happy that the Potato Head brand is now more inclusive.
SEE: 30 Toys That Defined the '70s
The 40 Best Cover Songs by Rock Bands