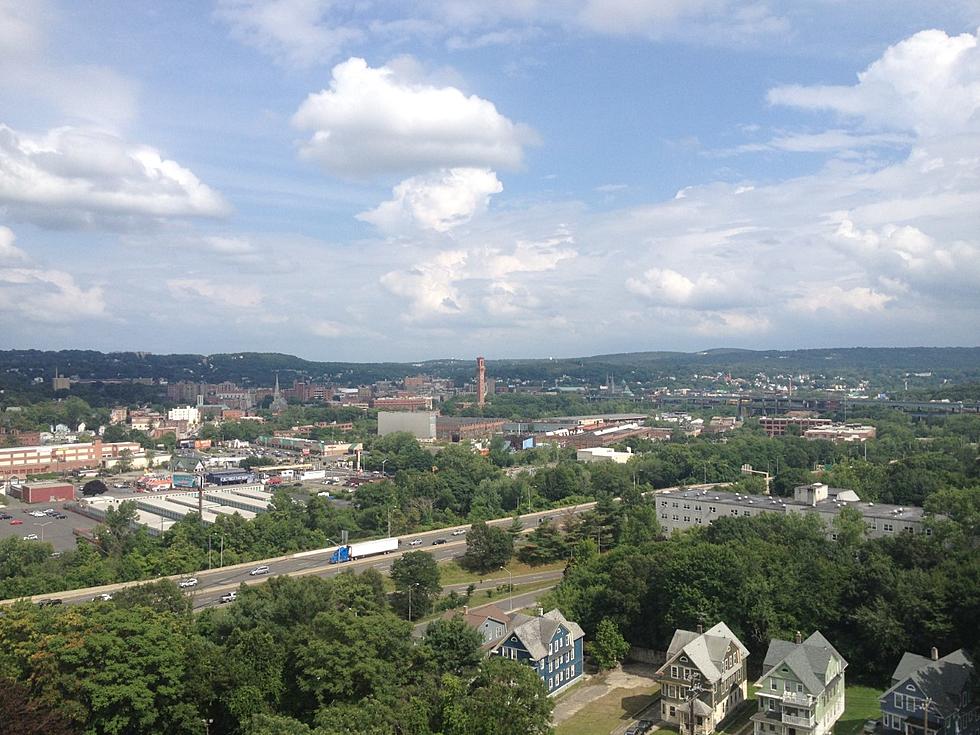 Celebrating The Art and Artists This Weekend in Waterbury
Photo by Large "Oh look, Colonial Plaza" Dave
The newly renovated and re-opened Mattatuck Museum isn't the only place where you can see some beautiful artwork in Waterbury this weekend.
The actual city streets around the Matt and the Waterbury Green in downtown are going to be blocked off for a portion of the day this Saturday, May 15, 2021 and a legion of volunteer artists are going to paint a portion of the streets and crosswalks in a colorful pattern inspired by a painting that hangs in the museum. The painting is called "The Unfair Advantage", and it was done by an artist named Kristin Baker of Litchfield.
The Waterbury Public Art Committee, who are the organizers of this public event, has done wonderful things over the years to beautify the city. As of right now, the forecast for tomorrow is calling for perfect weather, so I cant wait to see the results of all of their hard work.
I also came across another announcement about more beautiful artwork that is being displayed in the Brass City. This time, it's artwork from local artists and students being displayed on the walls of Waterbury's Brass Mill Mall. A local non-profit, Positive Expression 93, is accepting submissions from artists for a rotating community art exhibit on the walls of the Brass Mill Mall, upper and lower levels in the area of the mall where Macy's just closed by the Boilery Seafood and Grill. If you would like your artwork to be considered, submit it to positiveexpression93@yahoo.com, or you can submit it through their Facebook Page.
LOOK: Here Are 30 Foods That Are Poisonous to Dogs
To prepare yourself for a potential incident, always keep your vet's phone number handy, along with an after-hours clinic you can call in an emergency. The ASPCA Animal Poison Control Center also has a hotline you can call at (888) 426-4435 for advice.
Even with all of these resources, however, the best cure for food poisoning is preventing it in the first place. To give you an idea of what human foods can be dangerous, Stacker has put together a slideshow of 30 common foods to avoid. Take a look to see if there are any that surprise you.