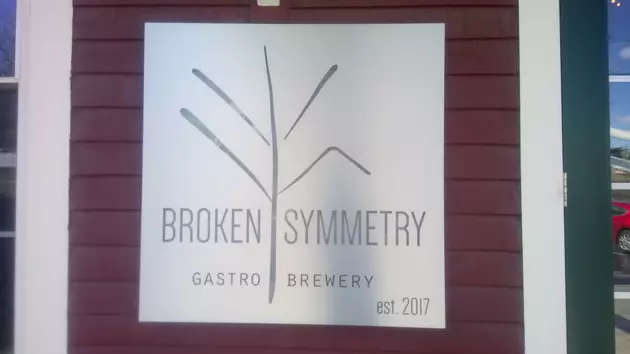 Bethel's New Brewery Is Open and It's Gorgeous
Townsquare Media
Greater Danbury has been slow to pick up on the craft beer craze, but things are finally heating up. The Broken Symmetry Gastro Brewery in Bethel opened its doors on Friday in the old Bethel train station.
First off, what a cool location for a brewpub. The train station sits in the middle of a great restaurant district that already includes the Putnam House, the Note, J. Lawrence Downtown and La Zingara, among others. I took one for the team and decided to check things out Saturday, for research purposes of course.
When I got there Saturday afternoon, the place was packed and the lines were moving quickly, with many smiling faces behind the bar. They had 4 beers on draft with more to come, as well as 4 wines on tap.In addition, they have a food menu that concentrates heavily on burgers and burritos. Considering one of the partners in Broken Symmetry also operates the very popular Green Grunion burrito truck, you know the food will be great.
The seating is classic beer hall style, with long shared tables. There's also an outside patio where lots of people were enjoying the early Spring day.
I tried their IPA and their Farmhouse Ale. Both were very interesting and complex, with a lot of Belgian influence. All in all, it was a great hour or so. The staff really had their act together, and even with all the curious people checking out a brand new place, the lines moved quickly and everyone was smiling.
Broken Symmetry joins a number of new breweries in the area, including the very solid Redding Beer Company in Georgetown and the creative Nod Hill Brewery in Ridgefield. Combine that with the Charter Oak tasting room that will open soon in Danbury and two new breweries currently being built in New Milford, and our area is finally on its way to becoming a destination for craft beer fans. We welcome Broken Symmetry to the area and look forward to a couple more cold ones soon!
The Official Rules of the American Handshake:
Lou's Hilarious Commercial for Olive Garden's Meatball Pizza Bowl: