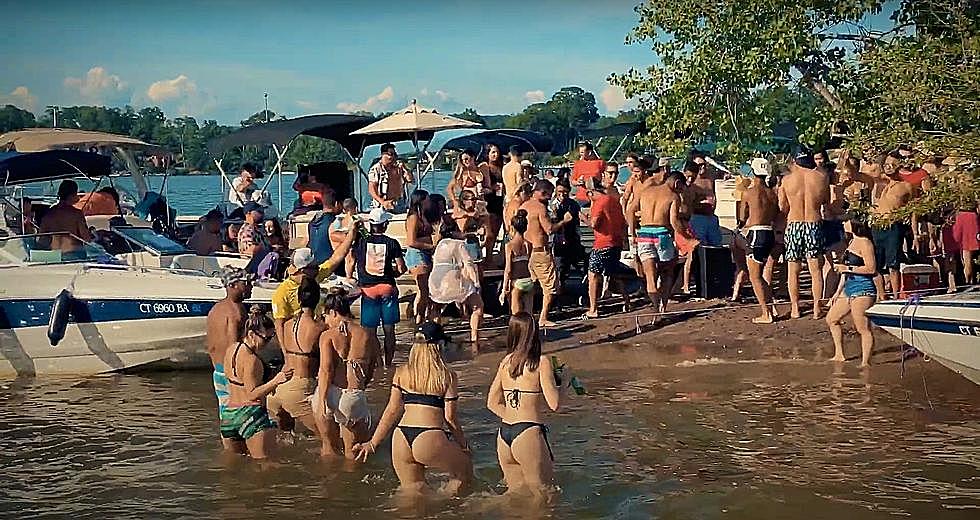 7 Reasons CT's Candlewood Lake Has Been Snubbed for Nation's Best List
Youtube
The most recent list of great American lake towns is an impressive look at some wonderful places to live and visit. The FW pulled research from Stacker and Wallet Hub to compile the list of the best Towns in America. Here is the Top 10:
#10. Pewaukee, Wisconsin
- Total score: 55.8
#9. Davidson, North Carolina
- Total score: 57.3
#8. Rocky River, Ohio
- Total score: 57.6
#7. Mercer Island, Washington
- Total score: 58.5
#6. Kirkland, Washington
- Total score: 59.2
#5. Cornelius, North Carolina
- Total score: 59.2
#4. Holland, Michigan
- Total score: 59.3
#3. Redmond, Washington
- Total score: 59.5
#2. Folsom, California
- Total score: 61.7
#1. Traverse City, Michigan
- Total score: 66.9
You'll notice that CT's biggest lake, our lake, Candlewood Lake is not on the list. If you dig deeper, you'll find that Candlewood didn't make the Top 50 lakes in America.
So what is the reason!?
Here are 7 Possible Reasons Why CT's Candlewood Lake Has Been Snubbed for Nation's Best List:
7 Reasons CT's Candlewood Lake Has Been Snubbed for Nation's Best List
I'm 100% used to Western Connecticut being overlooked by the national media but I will not stand for Candlewood Lake to be snubbed on the list of America's Best Lakes. I've traveled far and wide and I can't think of a lake that has more beauty, excitement and pure magic than Candlewood. But this is where we find ourselves, AGAIN! Not only was Candlewood passed over for the Top 10 but she didn't make the
Top 50
!? Here are the possible reasons why:
We should never lose anything to Michigan, not a thing and it is upsetting when that happens.
P.S. I spend 50% of my time dogging CT and the other 50% defending her but it is a tale as old as time. I can pick on my relatives all I want but you'd better not.
Check out The Ethan, Lou & Large Dave Podcast on Apple and Spotify.
We talked about this article on the I-95 Morning Show on Thursday (3/2/23). We decided to play a game inspired by the cheeks in the featured image, listen below.
What is the Vibe on Candlewood Lake? Internet Asks and Answers
The definition of vibe may be helpful here, what are we asking? Vibe is defined: a person's emotional state or the atmosphere of a place as communicated to and felt by others.
"a lot of moody people giving off bad vibes." Now that we've established ourselves, what is the vibe of Candlewood Lake? This is how Reddit responded.
Things You May Not Know About Greater Danbury's Candlewood Lake
Mike Allen is our former News Director and the man we go to, to provide "so much more than you ever imagined." Mike joins the Ethan and Lou Show every Tuesday morning for a segment called: "The Place You Live." This week, he presented part 1 of 2 on Candlewood Lake. Allen shared his research and we learned the following:
Easily Overlooked but Vital Pieces of Candlewood Lake's Operation and History
At a glance, these photos and diagrams may mean very little to you. But, as Mike Allen's research points out these are vital pieces of Candlewood Lake's History and Operation.