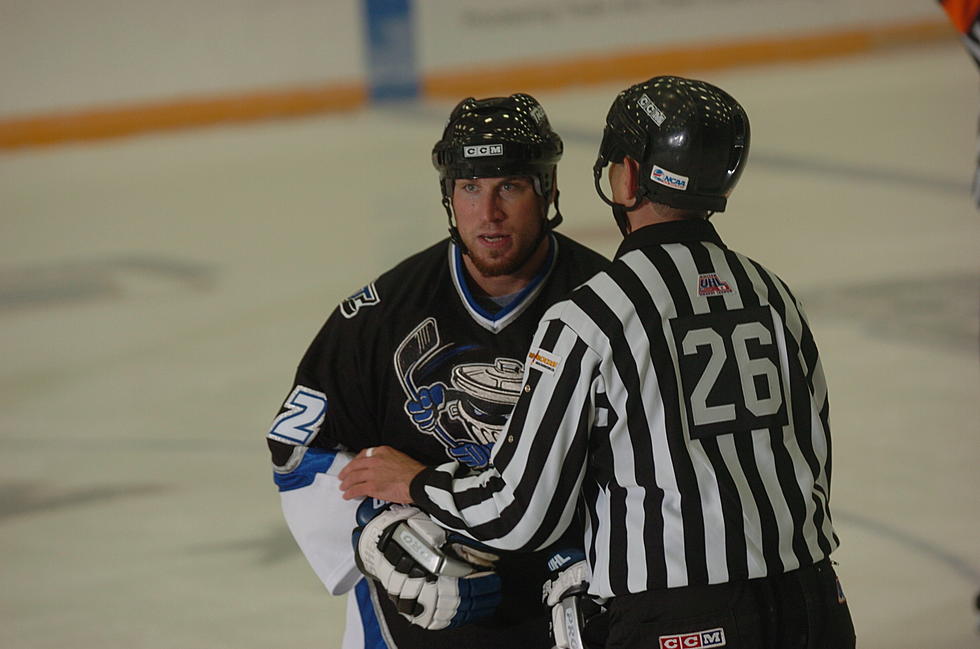 Viewing Party Coming to Danbury Ice Arena for Trashers Documentary on Netflix
Tina Galante
The complicated and fascinating story of the Danbury Trashers comes to the small screen in a documentary series called "Untold" airing on Netflix (Tuesday) August 31.
The legend of the Danbury Trahers extended far beyond Danbury, CT when the team was in operation. The players were the best in the (UHL) and were notorious for their fight first, ask questions later reputation.
The team's owner, Jimmy Galante, had a notoriety of his own with alleged mob ties. Galante ended up being charged with a wide variety federal racketeering crimes, some associated with the team's operation.
Galante ended up striking a plea deal and served a total of 87 months in prison. If all of that didn't make for an interesting story, the team was run by Galante's teenage son AJ.
Jimmy Galante is excited to share what he calls "the final chapter" of the Danbury Trashers story with the fans. We spoke to Galante who told us Trashers fans are welcome to come to the Danbury Ice Arena to view the documentary for free on a first come, first serve basis on August 31.
Galante told us the time has yet to be determined, but an announcement will come soon on that. He went on to thank the Ice Arena ownership (Diamond Brothers) for offering the arena for the event.
Concessions will be open, the Galante's will be in attendance, former Trashers players will make the trip for the event and producers from the Netflix documentary will answer questions prior to the viewing.
Galante added:
"We want to put a red carpet out for all the fans who supported us. The Trashers were more than just the players, myself and AJ, this was a community thing."
Danbury Trashers merchandise will also be on sale that evening.
6 of the Worst Intersections in Brewster, NY
The 4 Best Places to Get Punched in the Face in Danbury
9 of the Weirdest Names in Pro Sports History
LOOK: 15 Discontinued McDonald's Menu Items