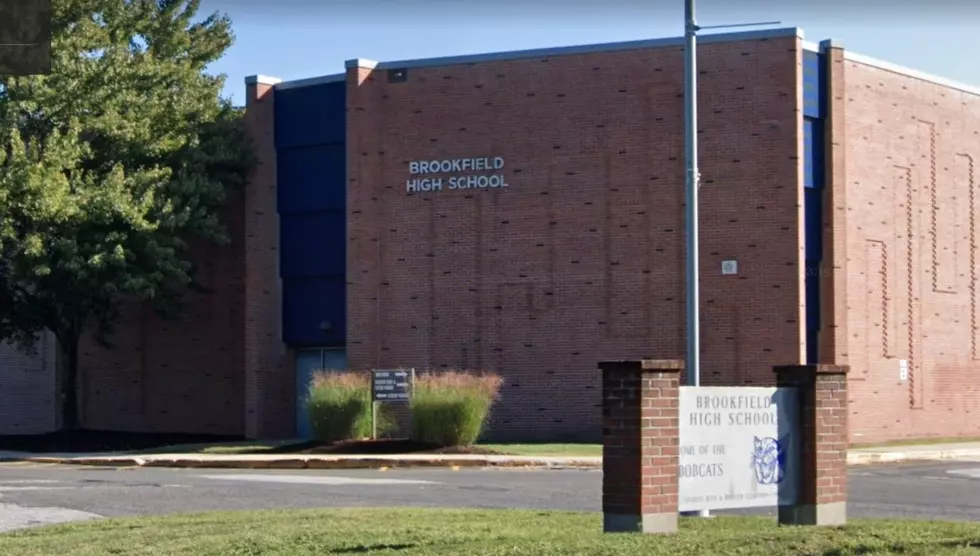 Two Separate Events Being Investigated at Brookfield High School
Google Maps Image
When a principal decides to take a leave of absence and when there's a complaint involving a staff member associated with one of the schools teams, local residents want to know why.
Well I wish we had more information for you about these two separate incidents, but all we know about Brookfield High School Principal Marc Balanda is that he sent out an email to parents on Monday, (October 18) saying that he would be taking a temporary leave of absence effective immediately.
According to newstimes.com, the email stated that "Effective immediately, for personal reasons, I will be taking a short-term leave from Brookfield High School."
The email also went on to tell parents and staff that the high school's Assistant Principal Jules Scheithe will serve as acting principal in Marc Balanda's absence.
The good news for Brookfield High School is that Jules Scheithe has had previous experience as an acting principal, so the transition should be fairly seamless.
Even the schools superintendent John Barile had no other details to add about the principals temporary leave of absence, but did say that the leave was not due to any disciplinary action, which leads us to believe it's a personal or family issue.
Balanda has been the principal at at Brookfield High School for the last 6 years. Prior to coming to Brookfield, he served as an assistant principal at New Milford High School.
In a non-related incident, Brookfield High School is investigating a complaint regarding a staff member associated with the Brookfield High School cheer team.
According to patch.com, the school Superintendent John Barile, who's been a busy man so far this week, informed families on Saturday (October 16), that the school board will be conducting a full investigating into the allegations of this complaint.
According to Superintendent Barile, the investigation is already underway, and will continue for at least the next week.
Due to the fact that there's an ongoing investigation, the school district would not say anything more about the nature of the charges, or who was being questioned in relation to the complaint. Stay tuned.
LOOK: Things from the year you were born that don't exist anymore
The iconic (and at times silly) toys, technologies, and electronics have been usurped since their grand entrance, either by advances in technology or breakthroughs in common sense.
See how many things on this list
trigger childhood memories—and which ones were here and gone so fast you missed them entirely.
LOOK: What major laws were passed the year you were born?
Data for this list was acquired from trusted online sources and news outlets. Read on to discover what major law was passed the year you were born and learn its name, the vote count (where relevant), and its impact and significance.