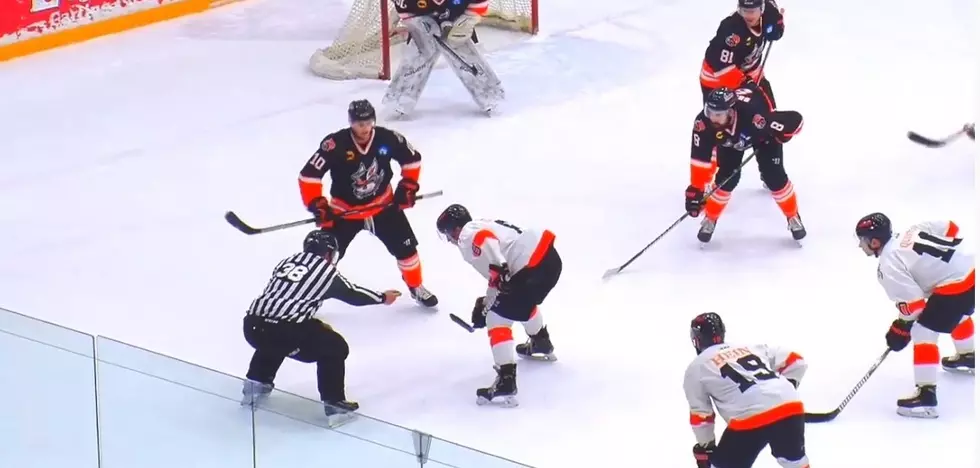 The Danbury Hat Tricks Have A New Head Coach
YouTube Video Image
The Danbury Hat Tricks hockey team announced their new head coach today (June 17.) Anthony Bohn has joined the team, coming from the Maine Mariners, the New York Rangers' ECHL affiliate, where he spent the last two seasons as an assistant coach.
Bohn succeeds Billy McCreary, who remains with the team as General Manager and will also coach a new team, the Jr. Hat Tricks of the NAHL, where he will be working with Division 1 college players and NHL prospects.
"Anthony is going to be a tremendous asset for us," said McCreary. "He's a high-quality coach and a better person."
Before joining the Maine Mariners, Bohn was an assistant coach for the Aberdeen Wings of the NAHL for two seasons. He joined Aberdeen after three years as head coach and general manager of the NA3HL's Topeka (later Atlanta) Capitals.
Bohn is coming to a Danbury team that had an impressive record in ts debut season, finishing 29-12-2-3 before the coronavirus shut down the league for the season. McCreary said, "we're confident that the additions we've made to our staff, as well as personnel, will help us continue towards our goal of bringing a championship back to Danbury."
Bohn says that he has already watched several Hat Tricks games on YouTube, and he is a fan of using film and analytics to enhance his coaching. He said, "it's something that the Rangers organization valued. I like having a plan and showing a player video to back it up. That helps us win."
Bohn and McCreary are already hard at work compiling the playing roster for the upcoming season.
Enter your number to get our free mobile app
4 Athletes Whose Reputations Changed After Their Playing Days