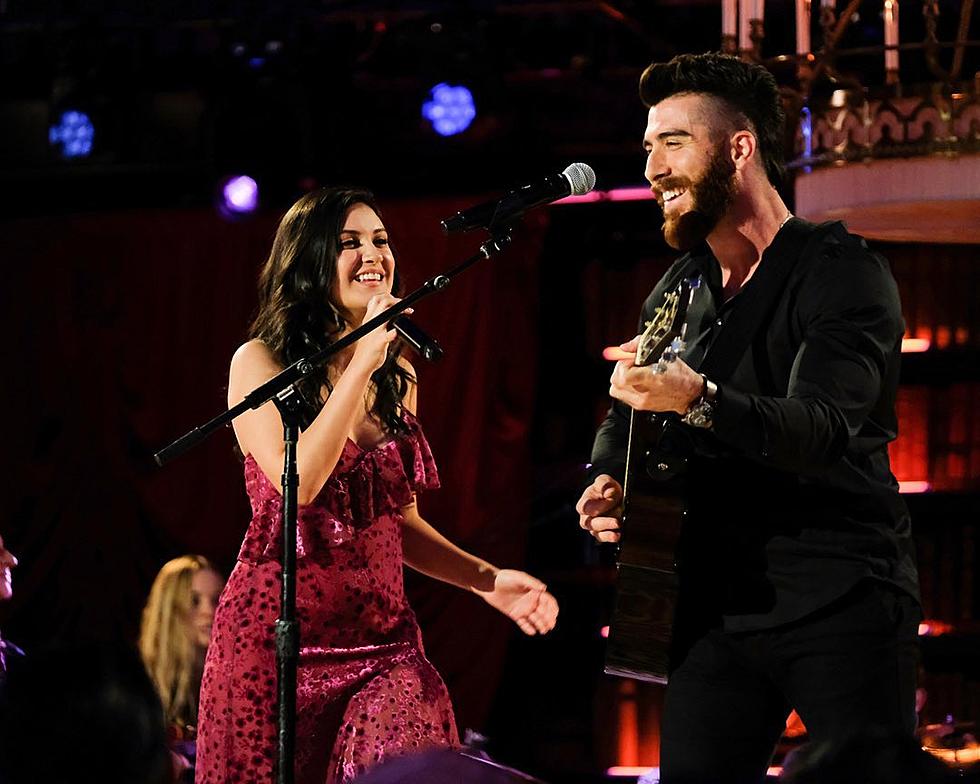 'The Bachelor's' Matt Ranaudo on Whether It's Love or Music For He and Rudi
Photo: Matt Ranaudo Facebook/ABC Promotional photo with permission
The duo's onstage chemistry is unquestionable but viewers can't be sure where their love connection is after so many starts and stops. The Ethan & Lou Show caught up with Matt to find out more about that and the ridiculous four way drama that played out between Brandon, Julia, Savannah and Sheridan.
The performance we talked about with Matt, the one that got he and Rudi roses and a trip to Nashville was a cover of "Shallow" by Bradley Cooper and Lady Gaga. After some backstage emotion the two shook it off and did an amazing rendition of the song.
Matt Ranaudo is originally from Milford CT, he and his cousin Colin Monahan (also from Milford) have a band called Brother Stone & The Get Down that they describe as an American Neo-Soul/Pop R & B group. The band's Youtube video views have exploded since Matt joined the Bachelor Presents cast and the world has got a taste of the "Get Down."
Now it's on to Nashville for Matt and Rudi and just two other couples. What will happen? How will it all end? I can tell you this, Trevor and Jamie are out of their depth on so many levels, emotionally the spotlight seems too much for them. Frankly Matt, Rudi, Chris and Bri are just better musicians and I'd be shocked if they weren't the final four. Good luck Matt and Rudi, Bachelor Nation is loving your performances and laughing both with and at you in the best possible way.
Enter your number to get our free mobile app
Famous Musicians From CT