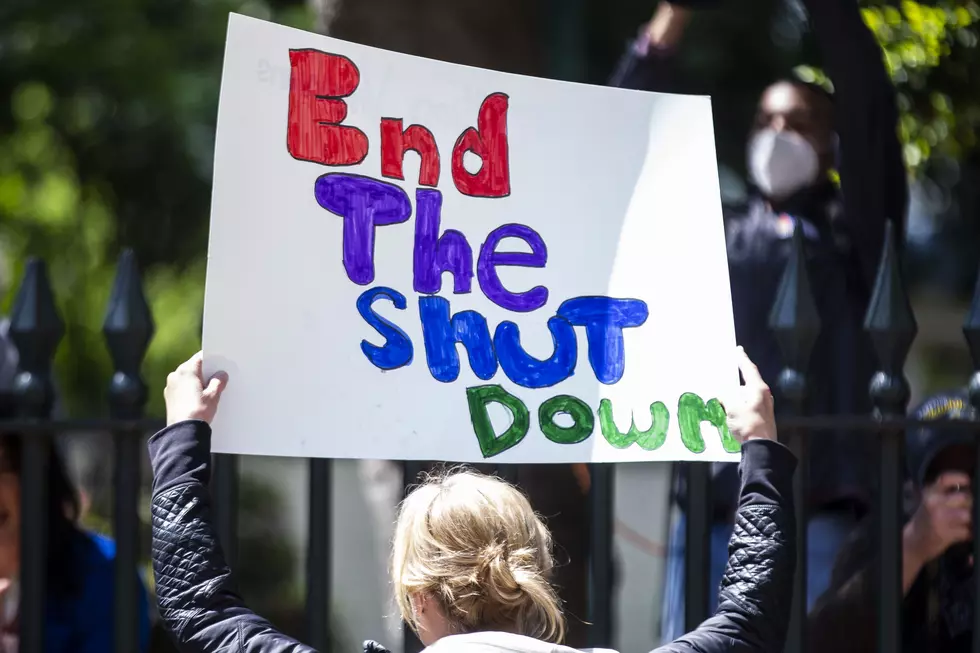 'Reopen CT' Protesters Claim Their Rights Have Been Violated
Getty Images
Here's what we know. Governor Lamont extended the mandatory shutdown in the state until May 20.
Enter your number to get our free mobile app
There are thousands of people in Connecticut who are calling on Lamont to lift the state's shutdown long before May 20. This past Monday afternoon, members of the 'CT Liberty Rally' took to the streets of Hartford to make their voices heard, according to an article on wfsb.com.
Protesters are demanding all businesses be reopened and that residents should be able to make their own decisions regarding their health. This is what Jonathan Johnson from 'CT Liberty Rally' told the Courant.
Let the world know that the citizens of Connecticut are standing up for their rights that their economy be re-opened. We need to be given back our individual liberty.
Many of the vocal protesters have been out of work since mid to late March, like Lisa Toomey, who is self-employed, claiming that "The numbers are not adding up to the necessity of this lockdown." What are the experts saying? The following quotes are from an article dated April 20, 2020, on the website healthline.com, when experts were asked, 'Can the U.S. reopen on May 1?'
** Amira Roess, Ph.D., MPH, professor of Global Health and Epidemiology, George Mason University - "This is going to depend on the epidemiology of the virus. Right now, the date of May 1 seems immature."
** Dina L.G. Borzekowski EdD, a research professor of behavior and community health at the University of Maryland - "We have too many unknowns to reopen. We must rely on, respect, and be patient for good science.
To read the entire in-depth article about what experts are saying regarding reopening states early, click on healthline.com.
Remembering Summers Gone By on Candlewood Lake: