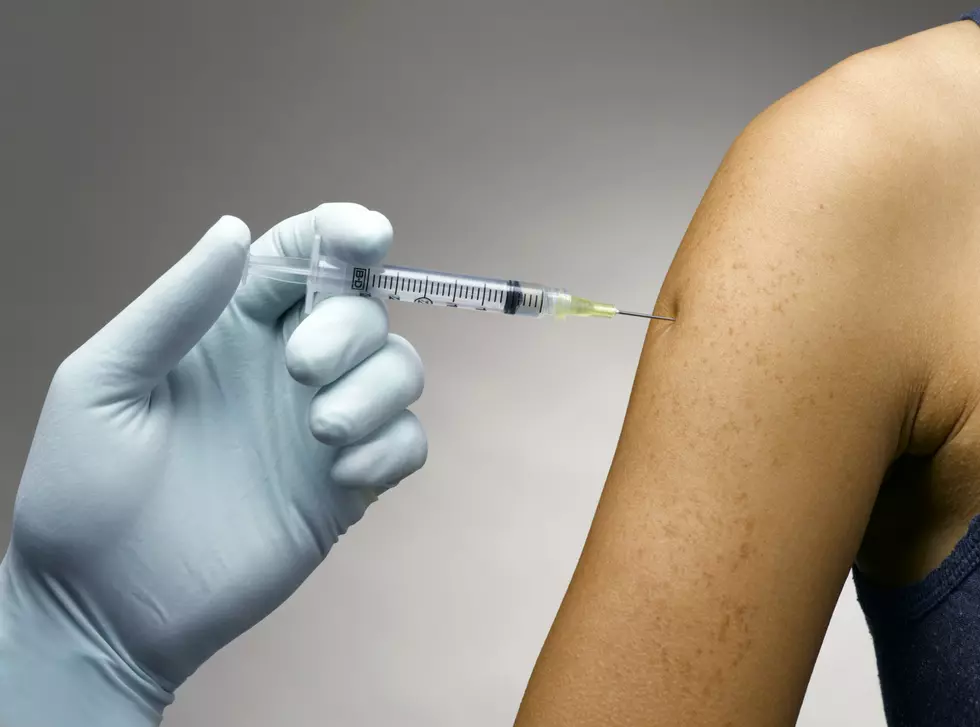 Here's Where You Can Get a COVID Booster Shot in Danbury
Think Stock Image
With new COVID-19 varients popping up every other month, the CDC is recomending everyone who's been vaccinated to get their booster shot.
Health experts all agree that getting a COVID-19 booster shot is the best defense against the virus, especially since we are seeing a drastic spike in cases since the new omicron variant started to spread across the country.
According to the Centers for Disease Control and Prevention, people who have received the initial two COVID-19 vaccinations and have gotten their booster shot are much better protected from breakthrough cases, and statistics show that those who have gotten the booster shot may be less likely, or better protected against the latest omicron variant.
In the last few weeks, COVID-19 cases and hospitalizations are increasing, with about 120,000 new cases and 1,200 deaths reported each day, mainly from the delta variant, but health officials are looking for an uptick in cases from the omicron variant as we get into January, so that's why the concern about getting vaccinated people the booster shot.
For both the Pfizer and Moderna vaccine, the CDC recommends getting your booster shot least 6 months after completing your primary COVID-19 vaccination series. For those who got the initial Johnson and Johnson vaccine, the recommendation is to get the booster shot 2 months after receiving the first jab.
What about the side effects of the booster shot? Well the CDC is reporting that so far, reactions have been similar to the first two primary vaccines. Fever, headache, fatigue and pain at the injection site were the most commonly reported side effects, and overall, most side effects were mild to moderate. 
So where can you get your COVID-19 booster shot in the Danbury area? According to patch.com, here's a list of locations that are now offering the booster. Just be sure to call ahead and schedule an appointment. Keep in mind that not all locations are offering both the Pfizer and Moderna boosters.
Stop & Shop, 44 Lake Ave Ext
CVS Pharmacy, 47 Lake Ave Ext
Main Street Pharmacy, 345 Main St
Walgreens, 75 Main St
CVS Pharmacy, 146 South St.
Rite Aid, 115 Mill Plain Rd
Walgreens, 95 Locust Ave
CVS Pharmacy, 35 Padanaram Rd
CVS Pharmacy, 299-305 White St
Rite Aid, 30 Germantown Rd
Stop & Shop, 72 Newtown Rd
Walmart, 67 Newtown Rd
Walgreens, 101 Federal Rd
There are walk up locations in Danbury during certain times as well where no appointment is needed.
CHC at 118 Memorial Drive. They are offering Pfizer, Moderna, and Johnson and Johnson boosters Tuesday, Thursday, and Saturdays from 2 PM until 7 PM, Wednesdays from 11:30 AM until 2:30 PM, and  Fridays from 12 PM until 6 PM.
CIFC at 132 Main Street offering the Pfizer booster Monday, Wednesday, and Friday, and the Moderna booster on Tuesday and Thursday. The shots will be offered from 9:45 AM until 12:30 PM, and then again from 2 PM until 5 PM.
Answers to 25 common COVID-19 vaccine questions
Vaccinations for COVID-19 began being administered in the U.S. on Dec. 14, 2020. The quick rollout came a little more than a year after the virus was first identified in November 2019. The impressive speed with which vaccines were developed has also left a lot of people with a lot of questions. The questions range from the practical—how will I get vaccinated?—to the scientific—how do these vaccines even work?
Keep reading to discover answers to 25 common COVID-19 vaccine questions.
CHECK IT OUT: Here's how to stop your glasses from fogging while wearing a face mask
From Wuhan to New York City: A Timeline of COVID-19's Spread