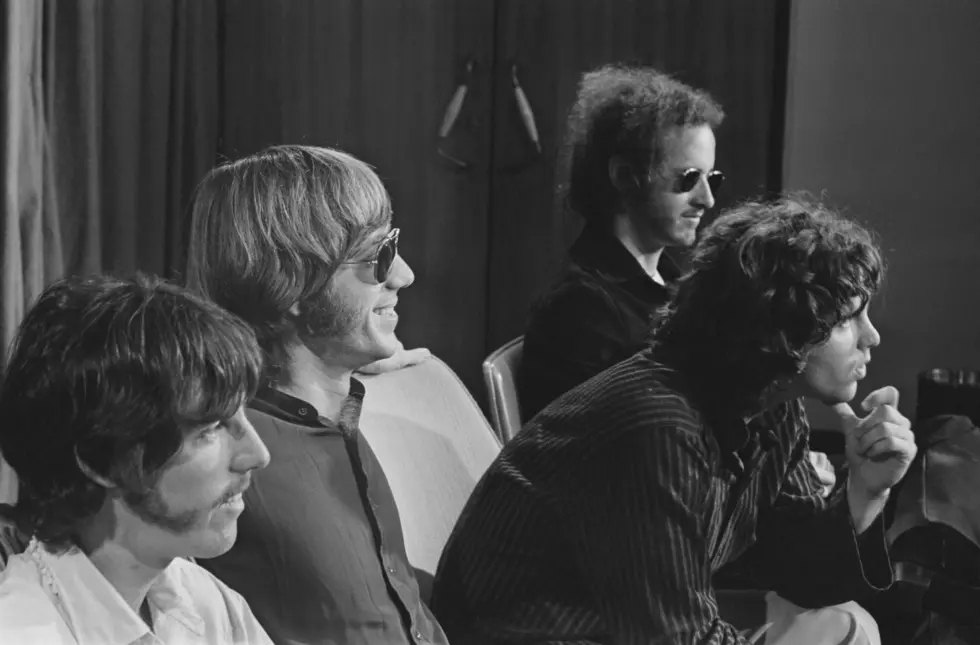 Over Fifty Years Ago The Doors Made Rock N' Roll History in Danbury, CT
Getty Images
If you're a fan of rock music,or you grew up in Danbury or the surrounding areas, you know the legend.
On October 11, 1967, Jim Morrison and The Doors played the Danbury High School auditorium. This was the music set that evening:
01.Introduction 0:00
02.Moonlight Drive 1:05 Horse Latitudes 4:38
03.Money 7:48
04.Break On Through 11:39
05.Back Door Man 18:08
06.People Are Strange 23:01
07.The Crystal Ship 26:15
08.Wake Up 29:11 0
9.Light My Fire 31:00
10.The End 41:59
A recording of the music that evening recently was shared to Youtube. It was uploaded by The OtherVoices on October 11, 2022 with the following description: "The Doors Danbury High School Danbury, CT October 11, 1967 A common but great early recording of The Doors. Did some declipping, speed and eq correction."
You can listen to the set below:
There are other versions online, like the Youtube video from Tor Johnson uploaded in 2018. This versions is (Remastered) speed & pitch corrected according to the user.
It's 55 years later and people are still talking about four kids playing a high school in CT. Music can leave a lasting impact on the world, and in this case, it's a unifying event locally. I've never heard anyone say a bad word about the fact the Doors came to the Hat City.
Since nothing bad has ever been said, I'd like to be the first, just to make history. Far too many people claim to have been in attendance that night. If you believe every person that says they were there, the show would not have fit in Danbury, it would have needed to be in Madison Square Garden. Just saying, the numbers don't add up.
5 Best Cougar/Sugar Daddy Hot Spots in Greater Danbury
The 4 Delicious Spots That Make Up Greater Danbury's Best Latino Eats
8 Spots All Greater Danbury People Know