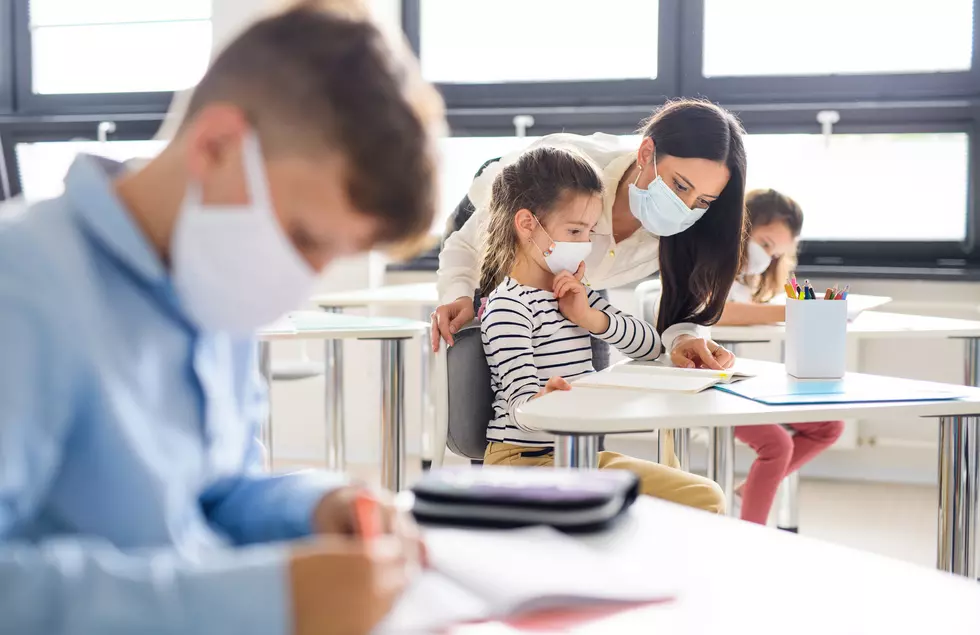 Danbury Schools Set to Return to Hybrid Model, Schedules Announced
Getty Images
Can you even remember the last time your kids actually went to school? Well, let's just put it this way -- it's been a while.
The last time you said goodbye to your kids and got them on the bus in Danbury was mid-march of 2020, just after the start of the pandemic.
Schools were originally supposed to re-open for the 2020-2021 school year back in October, but a spike in COVID-19 cases wiped that date out. So, now, here we are in mid-January and the school district is confirming some dates that Danbury students may actually return, but on the hybrid schedule.
Starting on Tuesday January 19, pre-kindergarten and elementary schools are scheduled to resume. Then, on Monday, January 25, all Danbury middle schools get back at it, and Danbury High School will return on Monday February 1.
According to the Danbury Public School system, School Superintendent Dr. Sal Pascarella sent a letter to parents, explaining the thought process involved in making this decision about finally getting the students back in the classroom:
"Our goal remains to get students and staff back in school safely," said Dr. Sal. "My leadership team is working with all of the schools to review reopening safety protocols, health precautions and strategies. When we return, there is a strong potential for disruption, if transmission results in a class, cohort, grade, or school needing to quarantine. This is a constantly evolving public health crisis, which may necessitate changes to our plans. If your child is attending in-person hybrid learning, please be prepared for a shift in the learning mode."
The school district plans to follow all the latest health guidelines once schools get back. Both students and staff members will be put on a 10-day quarantine if they have been exposed to the virus. The district will also have contact tracing in place to evaluate those who may have been exposed to someone who tests positive.
Enter your number to get our free mobile app
8 Things People Miss About Going Into The Office