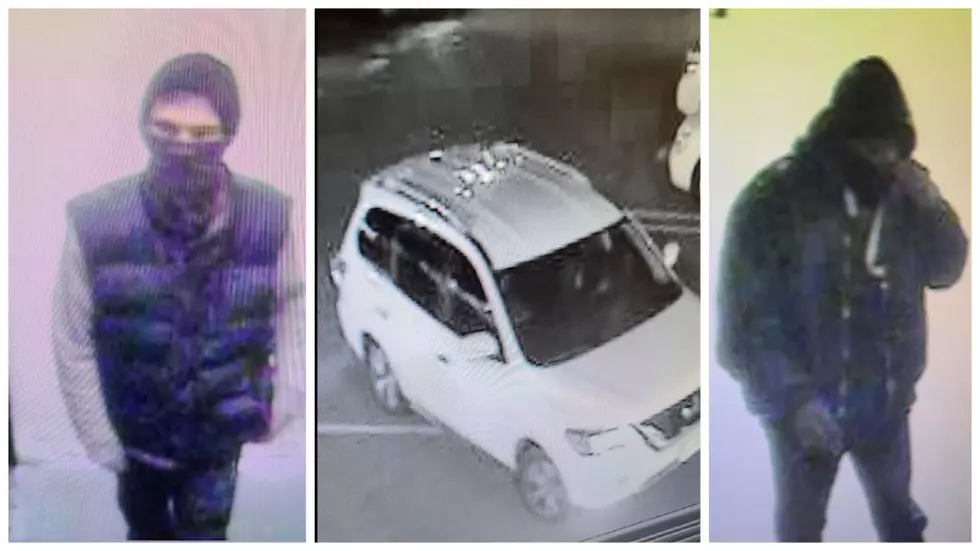 Naugatuck Police Search For Alleged Shrimp, Bacon, and Kool-Aid Bandits
Naugatuck Police Department
The Naugatuck Police Department are on the lookout for a couple of alleged shoplifters after a late Sunday evening incident at the local Stop & Shop in town. According to a press release from the NPD, at 7:30PM last night (Sunday March 7), the two suspects entered the Stop & Shop located at 727 Rubber Avenue. Video shows them arriving in a white, newer model Nissan Pathfinder, possibly with Connecticut plates.
As the two suspects entered the store, they took out multiple reusable shopping bags, and started stuffing them with a tasty combo of shrimp, bacon, and Kool-Aid. After grabbing as many U-16-20's, Oscar Meyer Thick Cuts, Sharkleberry Fin and Cherry Limeaid Drink Mixes as they could fit into their bags, the two fled through the rear-fire escape door without paying for all of their merchandise.
The Iron Chef in my head is trying to think of a couple of combinations of those three ingredients in some way. Bacon-wrapped shrimp is the only thing edible that I can come up with. Blueberry Shrimp or Grape Bacon? No. Maybe they wanted to wash their shrimp down with Kool-Aid, and then wake up to some delicious stolen bacon the next morning.
The Naugatuck Police would like your assistance in helping to identify these two individuals. If you have any information, or recognize either of them, or their vehicle, contact Naugatuck Police Officer Tortora at jtortora@naugatuckpd.org, or call 203-729-5222 - Ext. 3162.
CT Restaurants Featured on Diners, Drive-Ins, and Dives