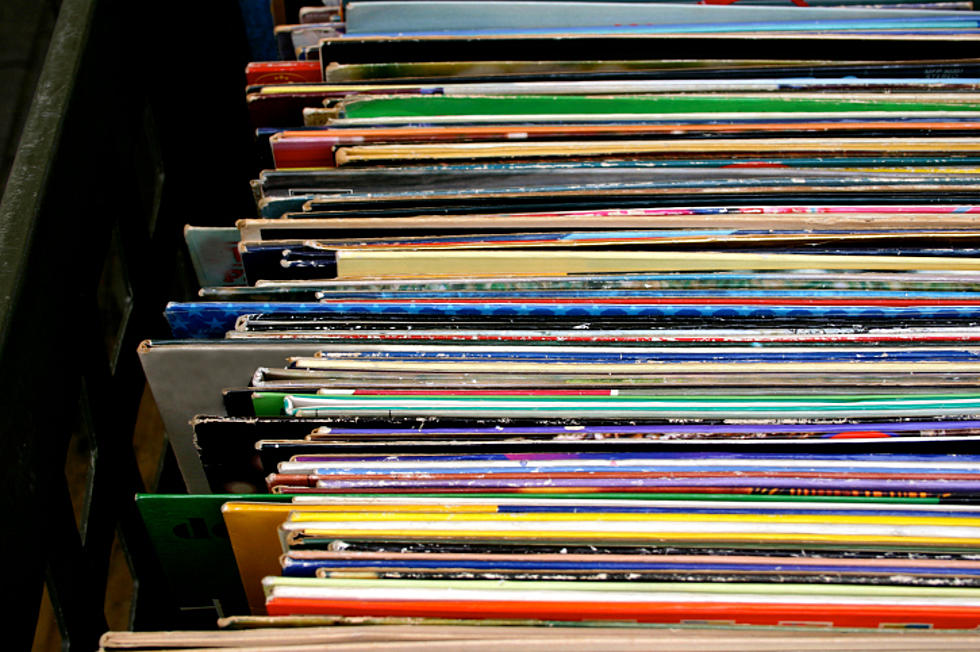 Music Has The Power To Unlock Our Deepest Memories [VIDEO]
Maaike Boot
Imagine what it would be like to be able to instantly be sent back in time to your happiest memory. The excitement you felt the first time you learned to ride a bike, the butterflies you felt in your stomach the first time you fell in love, the tears of joy streaming down your face the first time you became a father or mother. All of those moments brought back to you in mere seconds with crystal clarity. There is something that can do that but it doesn't require a health plan or a co-pay and it has no adverse side effects. It can be done simply by pressing "PLAY".
I watched an amazing documentary over the weekend called "Alive Inside: A Story Of Music & Memory". A man who I now admire greatly named Dan Cohen, the founder of the nonprofit organization Music & Memory, goes on a three-year cross-country journey to demonstrate music's amazing ability to fight memory loss and restore the soul of those suffering from from Alzheimer's, dementia and other conditions brought on by aging.
Here is a scene with a patient named Henry. Henry loved gospel music and church was a big part of his life growing up. At 94 he suffers from dementia and is unable to recognize his own daughter when she visits. The nurses say Henry is always seen with his head down, eyes closed and unresponsive....Until he heard the music:
Here's another amazing segment from the documentary which focuses on a man named John who also suffers from dementia. Watch the amazing transformation from John to "Johnny":
I would recommend seeing this entire documentary. I think you will agree that it is a great reminder of how powerful music can really be.
I want to share a story with you about how music has played an important part in my father's life, now more than ever. Within the last year he was admitted into a nursing home and, as you can imagine, it was not an easy transition for him. I remember early on when I visited him it was heartbreaking. I saw my father in front of me but his spirit was gone. His sense of humor, his warmth, his love of life had been replaced with a sense of hopelessness. He was giving up.
A few months down the road I witnessed the first sign that he was showing signs of improvement. I pulled out my phone and decided to play some music for him. I remembered that I had some Glenn Miller songs that I had recently put in there. I became a fan of Glenn Miller through my Dad so it was the perfect choice. I let the songs play and sure enough my Dad responded. His hand started tapping to the beat, his head started to bob back and forth. It was like a pinhole-sized ray of sunshine was breaking through the darkness. From that day on I decided that every time I would visit him I would try and play a song or two to cheer him up. If nothing else it would hopefully open up some dialogue with him.
Every Saturday as soon as I get off the air at i95 I head to Waterbury to visit my Dad. The dialogue starts off a little slow and then we start talking sports, movies and, yes, music. It never fails. Just a few weeks ago we started talking about one of our favorite movies Jaws. It occurred to me that I had the soundtrack to the entire movie stored in my phone. I played the opening track and he smiled and looked over at me. He was immediately taken back and told me about the time when he first saw the movie in the summer of '75, what it was like taking his kids to the beach that summer when everyone was frightened to get in the water. I ended up playing the entire soundtrack and we eventually went back and forth trying to match the visual of the scene with the music being played. "This was when Hooper gets caught in the shark cage." "This was when Quint tells the story of the U.S.S. Indianapolis".
When it was over and it was my time to go my Dad said to me, "Thanks for playing that my man." I could tell how much it meant to him. I told him it was my pleasure, told him I loved him and went home feeling as if I had my Dad back again.
If you have a family member or friend who is going through a difficult time in their life and you plan on a visit soon, I hope that you'll do something - Bring a pair of headphones, a radio, a cd player, an iPod, anything that has music. You'll be giving them something that doesn't require a doctor, doesn't require a prescription, it just requires the push of a "PLAY" button.
You can listen to Eric Senich live on Saturdays from 10am to 3pm on 95.1 FM. You can also listen online by clicking here or by downloading the radioPup app for your mobile device.