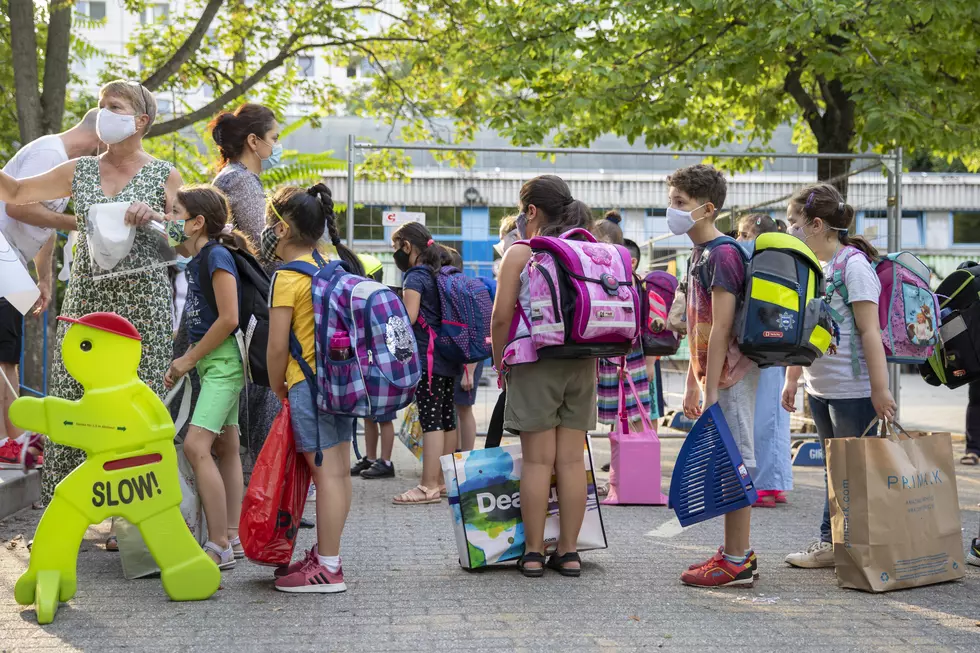 'Masks For School' Giveaway Happening Thursday In Danbury
(Photo by Maja Hitij/Getty Images)
With school's getting set to start, one of the supplies that's a necessity for back to school during a pandemic is masks.
This Thursday is a 'Masks for School' giveaway happening at Price Rite on Main Street in Danbury.
From 9:30 AM until 12:30 PM, the Jewish Federation of Greater New Haven will be giving out free masks just in time for back to school.
All you need to do is stop by with your child, or children, and each one will get a pack of two youth sized cotton face masks, but get there early, over 6,000 packs of masks were given out during the last 'Masks for School' event in Torrington.
If you're having trouble with your child wearing a mask, no less wearing one all day at school, here are some tips from connecticutchildrens.org on how you can ease them into keeping that mask in place.
Have a mask on moment- Have your child wear his or her mask around the house for about an hour at a time, or when doing certain fun activity's.
Have them wear a mask doing activities that have a specific ending like building a Lego house, or a simple puzzle.
Plan a special fun activity like a scavenger hunt, or a game where the one single rule is you have to wear a mask until the activity is over.
Do a video chat with your child, and make it so that everyone in the chat is wearing their masks.
Have them wear their masks when you're reading them a book, or watching a movie, even when they're playing a video game.
Have them do some coloring, or drawing, and make sure they keep their mask on until they finish.
Have them wear their mask while you make some masks together.
Enter your number to get our free mobile app
How to Make a No-Sew Face Mask From Leggings