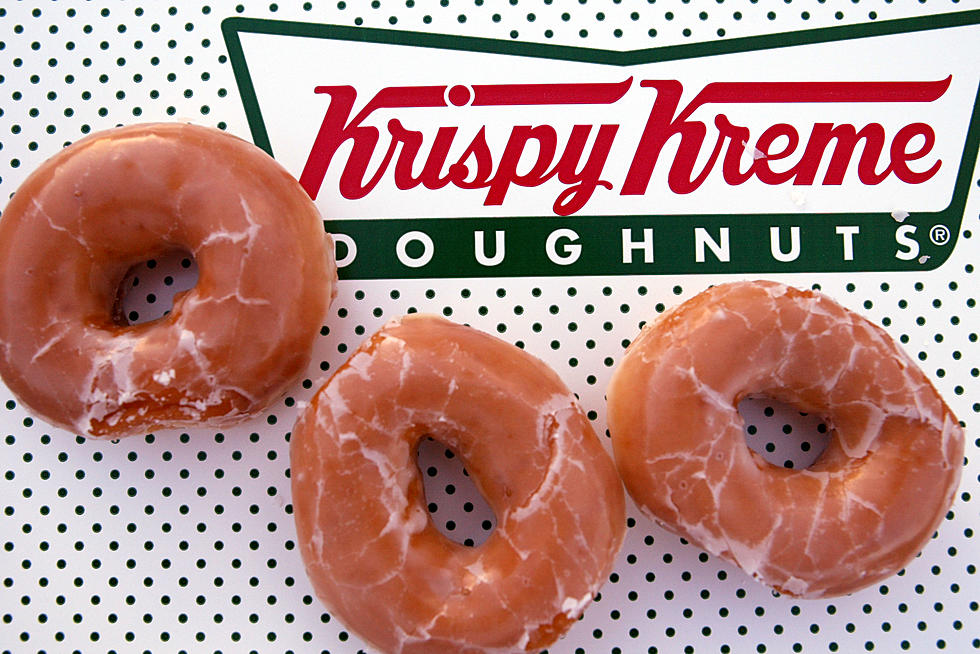 Krispy Kreme Handing Out Free Donuts With Proof of COVID Vaccination
Joe Raedle
Krispy Kreme is giving away a donut each day in 2021 to those who can prove they've been vaccinated for COVID-19.
The free donut is an 'Original Glazed' from participating Krispy Creme locations nationwide. To receive your free donut, all you have to do is present your official vaccination card, which looks like this.
According to Krispy Kreme, to receive your free donut, you must have received one of the two shots of the Moderna or Pfizer COVID-19 vaccine or one dose of the single-shot Johnson & Johnson vaccine, which your COVID-19 Vaccination Record Card authenticates. Why is Krispy Kreme giving away thousands upon thousands of free donuts? This is what appears on their website.
I can hear you asking yourself, "So, why are Krispy Kreme donuts so popular?" According to the website mashed.com, the secret behind these delicious morsels of sugary goodness is how they're made. 
Krispy Kreme makes and fries their doughnuts-in-house, which is the reason why when you pass by a Krispy Kreme location, the sugary fried smell of the donuts being made can be intoxicating.
Many of their competitors bake their pre-made doughnuts in an oven. A former employee of a Krispy Kreme competitor stated on Reddit.com that his former employer would be shipped dough that was frozen and then baked later. To find a location near you, click on krispykreme.com.
CHECK IT OUT: See the 100 most popular brands in America
LOOK: 15 Discontinued McDonald's Menu Items