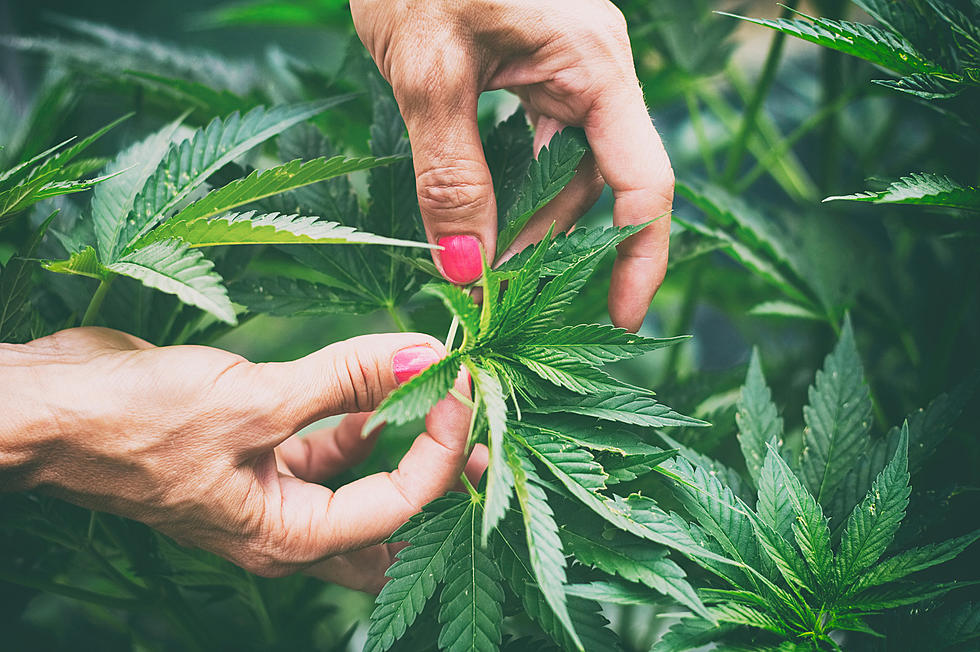 How Icky is Our Sticky? Connecticut Allows More Mold In It's Weed Than Most States
Zbynek Pospisil
Connecticut's Sticky might just be a little more icky.
Marijuana use may be normalizing, the stigma may be fading but the issues with legalization persist in Connecticut. Cannabis consumers and the state officials seem to be learning as they go and the next consideration is fungus.
According to a new NPR article, "Connecticut has a higher threshold for total yeast and mold in medical cannabis than many other states."
Simply put, we allow for more mold in our weed than most states by a lot. The mold is measured in cfu/g or colony forming unit per gram and CT has a limit of 100,00 cfu/g. That limit is ten times the amount of states like Maine, Colorado and Massachusetts have a cfu/g max of 10,000.
As part of their research, NPR spoke to Michael Kahn, CEO of MCR Labs who said:
We really do have a state-by-state-by-state experiment, I guess, in public health," he said. "I just wish that the states would talk to each other more and adjust their regulations based on each other's data.
What does this mold threshold mean for you? Well, it sounds like that depends on your health, the types of mold and the amount. But my guess is that even with a high mold threshold, it's got to be safer than buying a bag of weed off the street, in that case you have 0 testing and no knowledge of where it comes from. Best of luck out there.
We talked about this on the Wednesday edition of the I-95 Morning Show, listen below.
Sorry if I scared you with these numbers. Just keep in mind Willie Nelson is alive and well at 89 years of age.
Dude give absolutely zero f--- about cfu/g's. As you read this he's high as a kite with approximately 600,000 cfu/g's in his mouth.
DISCLAIMER: The Willie Nelson "information" above is not a matter of fact, it's more of an educated guess.
Fungus is having it's day, from HBO's "The Last of Us" to the evening news, fungus is the hottest talking point out right now.
Check out the Ethan, Lou & Large Dave Podcast on Apple and Spotify
Under the Bridge – Danbury's Hidden Art Project
Danbury, CT has a lot of murals which have been sanctioned by the city and then there is the illegal graffiti. The Hat City has its fair share of illegal graffiti but most of it, is off the beaten-path. It's near the train tracks, and under bridges, it's in places most residents will never go. I intentionally seek these places out. I like to go to places most people would find scary, grimy or even dangerous. I'm willing to climb over downed trees, step on broken glass and dodge rusting metal to find my way to a place I was never meant to see.
Visual Guide of Mark Twain's Redding + Hartford , CT Homes and Years
Mark Twain lived in CT for nearly 20 years, he owned homes in Hartford and Redding. Twain even purchased a second Redding home for his daughter. During his CT years he wrote classics like; "The Adventures of Tom Sawyer", "The Adventures of Huckleberry Finn" and "A Connecticut Yankee in King Arthur's Court."
Each week on the Ethan and Lou Radio Show we are joined in the studio by Mike Allen for a segment we call: "The Place You Live." Mike brings his research findings with him and shares another amazing local story, this week, it was all about Mark Twain's ties to the Constitution State. This is a visual guide of Mark Twain's footprint on Connecticut.