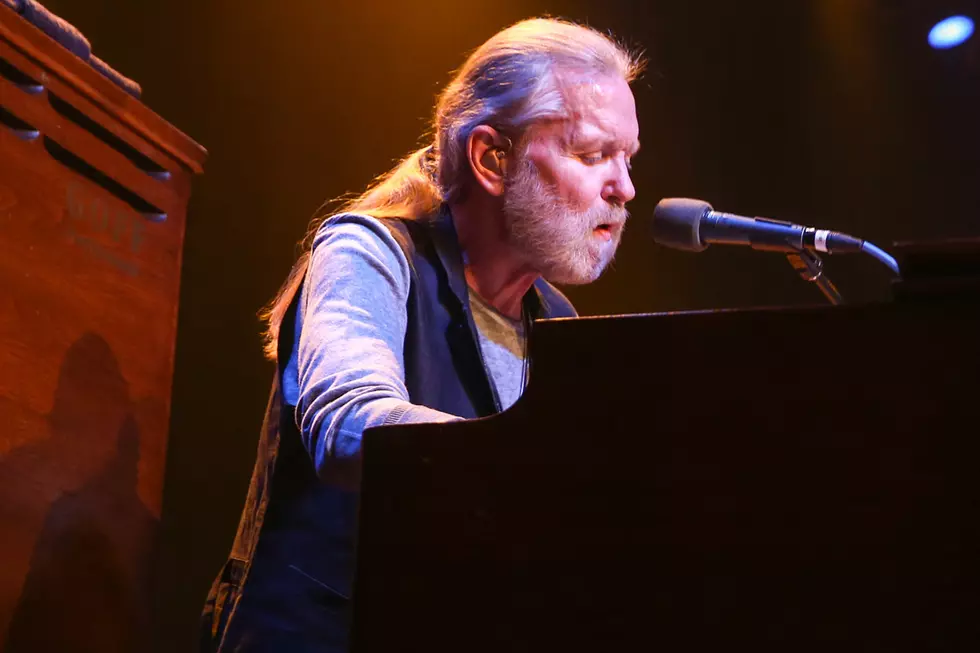 Gregg Allman Responds to Health Reports: 'Looking Forward to Seeing Everyone Again'
Terry Wyatt, Getty Images
Gregg Allman has disputed recent reports that he's currently in hospice.
There's a new post on the singer's Facebook page that reads, "A message from Gregg: 'Hey everyone. I just wanted y'all to know that I'm currently home in Savannah resting on my doctor's orders. I want to thank you for all the love that you are sending. Looking forward to seeing everyone again. Keep Rockin''"
Additionally, Allman's manager issued a statement to Variety that says that the rumors about Allman being moved to hospice care are untrue.
Allman canceled several concerts last year, including all of his remaining 2016 dates last November. "This is the hardest thing I've had to do in a long, long, time," he said in a statement at the time. "I've been on the road for 45 years because I live to play music with my friends for my fans. As much as I hate it, it's time for me to take some real time off to heal."
As Variety notes, Allman has suffered a number of health issues over the years, including an irregular heartbeat, a respiratory infection, a hernia and a liver transplant. The most recent rumors regarding Allman's health surfaced over the weekend but escalated earlier today when an Iowa radio station picked up the news, which was in turn circulated by Relix magazine.
After a series of cancellations last year, which spurred their own rumors about the 69-year-old's health, it was revealed that Allman had come down with pneumonia. He had planned to get back on the road after recovering, but by late last year, his concert calendar was cleared so he could get better.
The latest round of rumors stem from earlier unfounded reports that Allman was dying of cancer.
Allman Brothers Band Albums Ranked Worst to Best