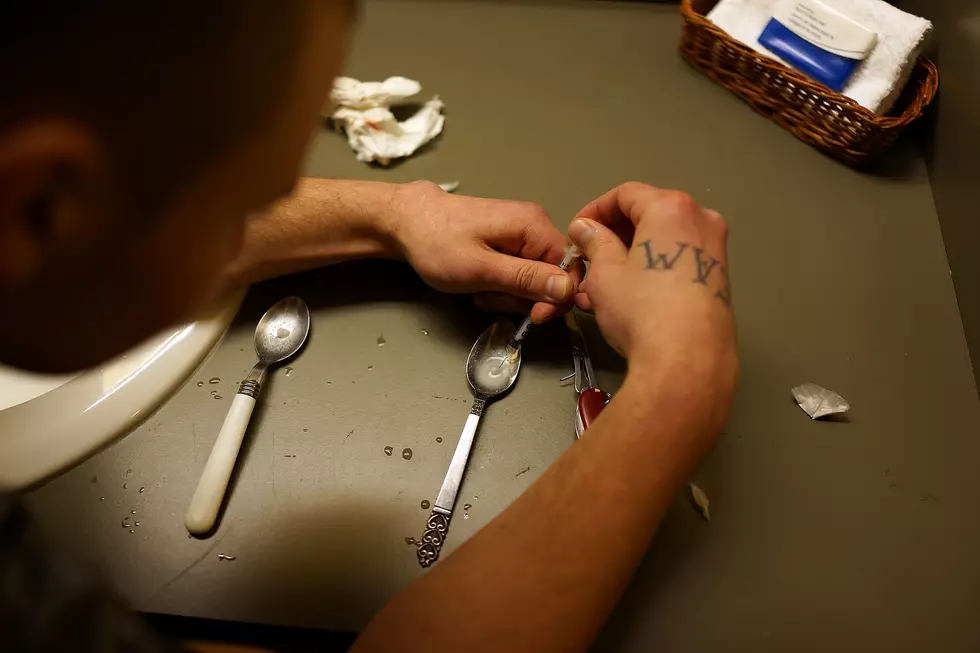 Greater Danbury Sees Fatal Drug Overdoses on the Rise in 2019
(Photo by Spencer Platt/Getty Images)
Here's some news that might shock you: the number of fatal drug overdoses saw an uptick in Greater Danbury towns in 2019.
Given all the attention the opioid crisis has gotten over the last few years, you would think that just due to awareness alone, the numbers would have gotten lower, but it seems to now be going in the opposite direction.
Obviously, the larger cities in the state have a higher number of persons who have accidentally overdosed, but even if the numbers have gone up one or two in some of the smaller towns, that's one or two too many.
According to new statistics just released by the State Office of the Chief Medical Examiner, there were 1,200 fatal drug overdoses statewide in 2019, which represents the highest number since deaths caused by opioids started to climb in 2012. Also, another disturbing statistic is that the number of people who have overdosed annually has more than tripled.
Around Greater Danbury, the numbers have increased in all towns where there was at least one overdose. The only town that has seen a decrease in the last year was New Milford.
Here's the breakdown based on the latest results.
Bethel- 1 overdose in 2019 up from none in 2018
Brookfield- 2 overdoses in 2019 also up from none in 2018
Danbury- 16 overdoses in 2019 compared to 14 in 2019
New Milford- 4 overdoses in 2019 compared to 9 in 2018
Newtown- 4 overdoses in 2019 up from 2 in 2018
Ridgefield- 2 overdoses in 2019 compared to only one in 2018
Dr. James Gill is the state's Chief Medical Examiner, and he told newstimes.com his thoughts on why the numbers continue to spike:
 It could be related to more fentanyl being sold or mixed with other drugs and more people using. I'm not sure why the geographical changes were occurring, but it could be related to drug suppliers in those areas not properly dosing drug packets. Fentanyl, an opioid 50 to 100 times more powerful than heroin or morphine, was involved in 82 percent of the deaths in 2019, by comparison, fentanyl was involved in 4 percent of the accidental drug deaths in 2012. Xylazine, a veterinary tranquilizer, was detected in 71 fentanyl deaths. this is likely being added locally as an adulterant.
Tony Morrissey is a New Milford resident who lost his son Brian to an overdose in the summer of 2019, now he's championing what is called Brian Cody's Law, asking Connecticut lawmakers to make some drastic changes an enact some of the toughest laws that the state has ever seen. What seems like a no brainer has turned into a fight for the welfare of the youth of the state.
Enter your number to get our free mobile app