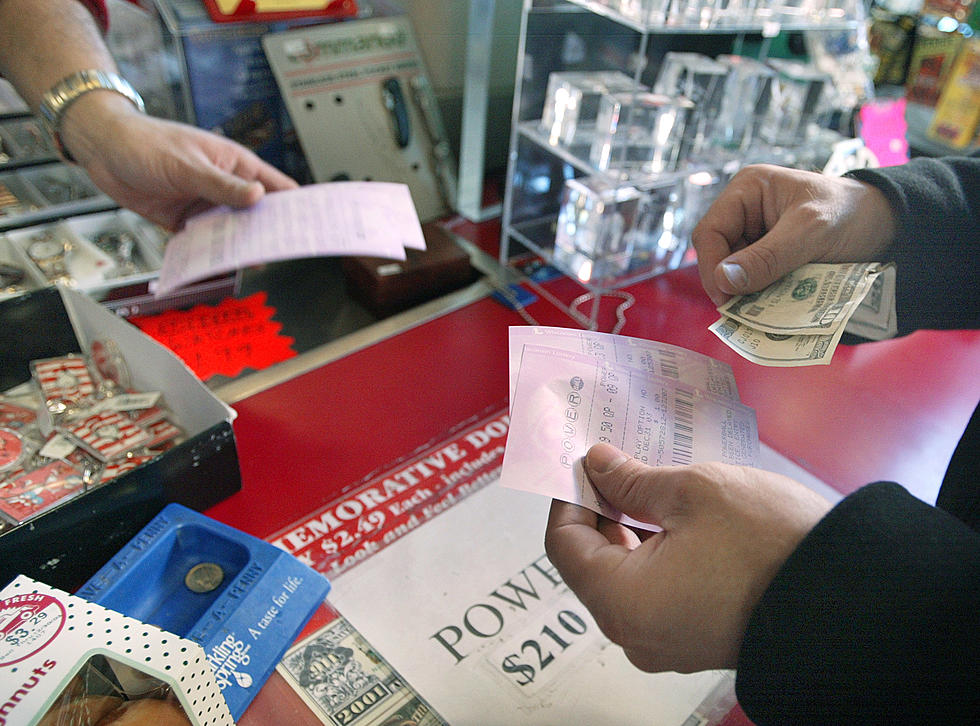 5 Greater Danbury Residents Cash In Big With CT Lottery Wins
(Photo by Tim Boyle/Getty Images)
It's been a good week so far for some residents of Greater Danbury who have had some luck on their side, picking up close to $100,000 in CT Lottery wins.
This week, if you live in Greater Danbury and played the Connecticut Lottery, there's a good chance you may have been a lucky winner.
Since Monday, and according to ctlottery.org, five local residents have won some big money playing the CT Lottery.
The lucky week started on Monday when Maria Ruff of Danbury picked up $10,000 on a 30X Cash 6th edition ticket she purchased at Bethel Car Wash. Also on Monday Nick Fotinopoulos of Bethel also picked up $10,000 with a 10X Cash 14th edition ticket he picked up at Citgo on White Street in Danbury, and Robert Ulrich of Southbury played the Classic Poker lottery game at Fulling Mills Deli and Grocery in Naugatuck and walked away with $50,000.
On Tuesday, the winning continued as Sandra Thompson of New Preston was in New Milford and bought a Cash Word ticket from the Midway Market and Deli that put $10,000 in her pocket, and Tuesday was also a lucky day for Ary Demoura of Danbury who picked up $10,000 from a 30X Cash 6th edition ticket he picked up at Wheels on Tamarack Ave in Danbury.
All in all local residents have bagged some big bucks with some pretty impressive CT Lottery wins, and heck the week isn't even over yet. Good Luck!!!!
Enter your number to get our free mobile app
KEEP READING: See the richest person in every state