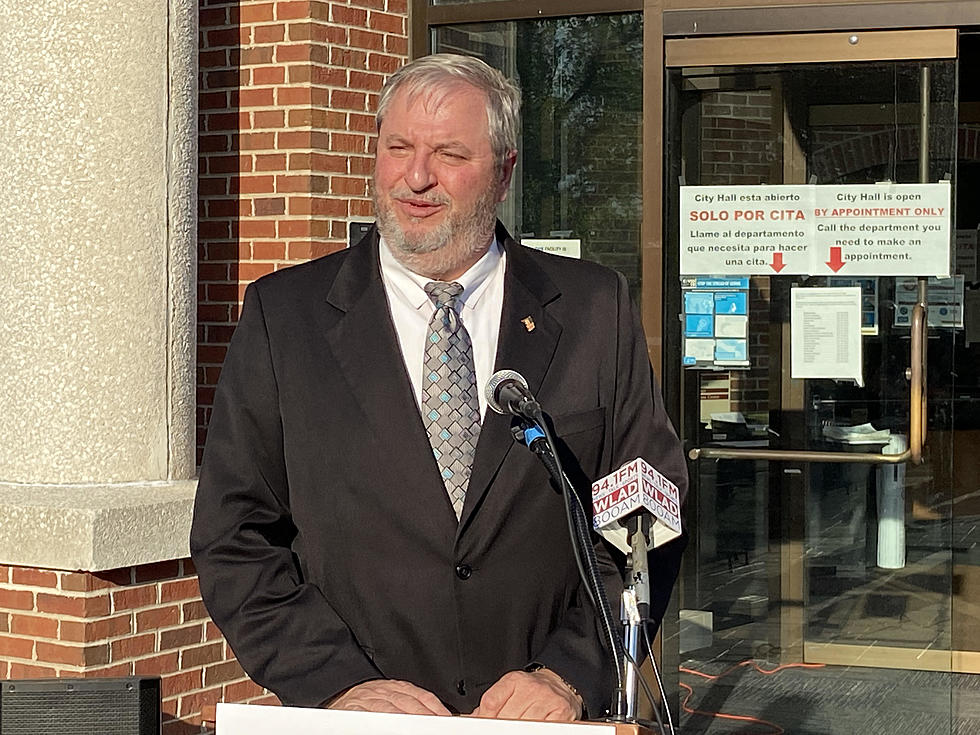 Danbury Mayor Cavo Says 'Vision Board' Played a Role in Deciding to Step Aside
Lou Milano
A "vision board" or "dream board" is a physical collage a person makes to set goals and remind oneself that those goals can be met.
Danbury Mayor Joe Cavo is a believer in "vision boards," and he told the Ethan and Lou Show that his "vision board" was set aside when he took over for former Mayor Boughton, but he didn't forget it was there. In a Tuesday press conference, Joe Cavo announced he would not run for election in the fall and publicly endorsed Dean Esposito.
Ethan and Lou asked Cavo about his decision not to run. This quote is from the Thursday morning Ethan and Lou Show on I-95:
"As you guys knew from the very beginning, I got into office, there's a lot of things happening in the city. You know, Mark (Boughton) had, you know as he always did, a tremendous amount of things going on and so, when I got into office, you know besides trying to learn the ropes about being Mayor, you know I was trying to get these things accomplished and just spent a lot of time just being focused on getting the job done everyday.
And, that is what I felt was the most important, because my service to the taxpayers was the highest priority I had. So, I did that and, you know kept working on that, kept pushing the question back about, you know you're running, you're not running and just saying look I'm really not thinking about that, really just very focused on the job at hand and the task at hand to get that done.
So, you know as time marched on it started getting closer and closer, a decision had to me made, you know whether I would run or not run and, you know you and Ethan and I talked about a vision board early, early on when I first became Mayor and I had said, you know, well my vision board just got thrown behind the couch. I think in that show, I think that's what I had said to you both and my wife and I had talked about this and you know, really we were well into our plans for what our retirement looked like and we just decided we didn't want to stop that for this, at this point in time."
The announcement to step aside came at a Tuesday evening (5/18/21) press conference in front of City Hall. After the proceedings were over, I texted Mayor Cavo to congratulate him on making his decision to pursue the kind of personal and professional life, he wanted. He responded by saying
"Vision board Baby!" 
The vision board may have been behind the couch but it was apparently always on Cavo's mind.
Check out today's interview with Joe Cavo on the Ethan and Lou Show below.
Cavo addressed media Tuesday evening below.
Joe Cavo was the President of the City Council prior to taking the office of Mayor. He took over for Mark Boughton who left in the middle of his term to accept an appointment by CT Governor Ned Lamont to Tax Commissioner. I took the news hard
But was delighted to learn that Joe Cavo was a great guy, fun to talk to and an excellent leader.
Downtown Danbury Glows at Night
If you wait for the sun to set and head out on the streets, you will notice that Danbury, CT has a glow at night.
7 of Danbury's Most Interesting Signs
There is a song by Tesla and the lyrics go something like this:
"Signs Signs, everywhere there's signs blocking out the scenery breaking my mind, do this, don't do that can't you read the sign?" I think the song was actually written by a man named Les Emmerson but that is for another day. Signs can block out the scenery, disturb or even make people laugh. Danbury, CT has it's fair share of signs, these are just a bit more interesting than your average public message.