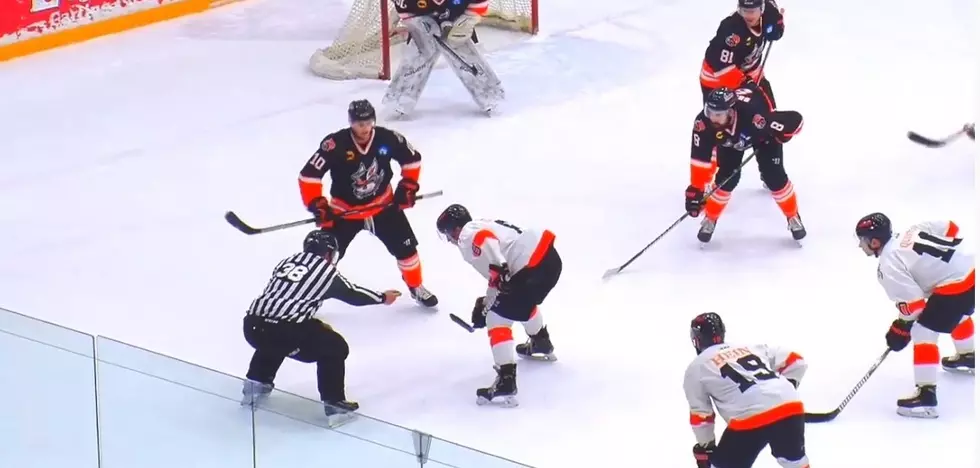 Danbury Hat Tricks Cancel Remainder of 2020 Season
YouTube Video Image
The Danbury Hat Tricks announced on Tuesday that due to the novel coronavirus (COVID-19), the FPHL has decided to cancel the rest of the league's season.
In a press release issued by the Danbury team, they explained to their fans just what was going on:
We are extremely disappointed and disheartened to announce that the FPHL's 2019-20 season has come to an end. It is hard to feel anything other than unfulfilled as the season comes to this unceremonious close.

With that said, we understand that the FPHL League Office is under strenuous amounts of pressure amidst growing national and international concern, and we respect their consideration for the players and their safety. Public well-being is top priority, plain and simple. We thank the league officials for their thoughtfulness and appreciate their hard work.
They also had this to say directed right at their fan base:
To our fans: thank you for your undying support. We share your heartache. Our players gave everything they had for you, and you were there to cheer us on night after night through thick and thin. We wanted so badly to bring the Cup home to you. Know this: we will be back, and we will be ready to compete for a championship once more.
If you were a season ticket holder, or had purchased tickets to an upcoming game, the team will be in touch with you. In the meantime, they want you to know if you have any questions you can direct them to Herm Sorcher at hsorcher@danburyice.com.
The press release ended on an optimistic note wishing fans well, to practice caution and sanitize frequently, because as they said, "we need our fans at full strength when the hockey season returns next fall".
Related Coronavirus coverage:
Enter your number to get our free mobile app