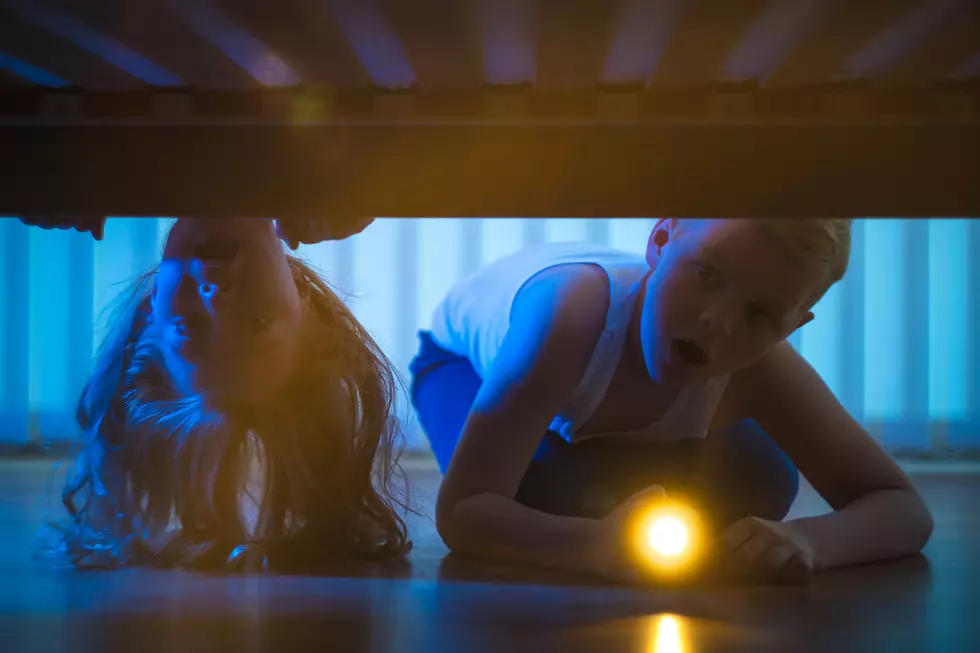 CT Residents Say They're Frightened of Taxes, Their Roads and Politician's Wigs
Viacheslav Peretiatko
It's fright season, and everyone seems a little too focused on the fictional ghouls and goblins that scare us.
I set out to find out what really terrifies people, polling the I-95 Morning Show listeners. The poll question read: "What Frightens You About the State of CT?" Below are some of the more interesting answers:
Linda Johnson: "Joe Ganim's hair plugs"
Scott Ivey: "The drivers"
Dawn D. Sotir: "That they will cut every tree down and make CT a big asphalt wasteland"
Michael Lipinski: "Driving to get groceries in New Milford ! I think the only way to combat this issue is to do the complete opposite of the legal driving laws and you'll have a chance to see the light of day again!"
Bill Schuchat: "The government"
David Stalvey: "Taxes"
Doug Calderone: "Stopping in any town along RT 8….."
Heyward McCarley: "The rent. Talking about the fair market value... if it drops. Are you going to lower my rent...."
Carolyn Cummings: "Driving is beyond terrifying. I haven't driven in over a year."
Brian Antonio McCarley: "Walmart in Danbury.. I just don't go there unless I get that curbside pickup.. sometimes even that is too much."
Nan Van Ryzin: "Cost of home heating oil"
Cindy Milner Wassmuth: "Aggressive drivers."
Jen Mullen: "The government"
Christopher Russell: "The waters of Dudleytowm have been slowly seeping into our water table, and all surrounding towns... It's in the pipes and wells flowing south to the doomed Candlewood lake of death."
Paul Gibbs: "Our government"
Jay Cadmus: "Three words: Ned the Head. The man doesn't have the good sense to put on his own pants in the morning. OTOH, his opponent in the gubernatorial race is Lurch from The Munsters, the guy who couldn't beat him LAST time around. So, either way, we're kind of screwed."
Linda Johnson: "All the cougars in Westport"
Joel Shortlidge: "Ridiculous taxes"
James Henry: "LIVING HERE"
After 15 years of co-hosting the Ethan, Lou & Large Dave Morning Show in Connecticut, I could have guessed everyone's answers but I'm still glad I asked folks what they're scared of. This reinforces that CT's problems are the same as they were 15 years ago, 20 years ago. We remain consistent in our shortfalls, let's all keep it up.
P.S. Ganim's hair plugs? That is an A++ comment if I've ever heard one.
2022's Top 5 Halloween Costume Ideas
If you need a Halloween Costume, you're likely to take a cruise through
Pinterest
, that is how we make all of our decisions these days about clothing and pop art. So, who better to share Halloween Costume Ideas than the folks
at
Pinterest? Like all good American companies, they are obsessed with their own analytics. They reviewed their numbers, in an effort to tell YOU, what YOU are searching for. These are the top 5 trending Halloween Costume ideas for 2022
Creepy CT - New Images Beyond the Walls of Newtown's Abandoned Asylum - Fairfield Hills
Since it's frowned upon (illegal) to go inside the buildings without permission, there are not that many photos/videos from inside the walls. When a new video or photos surface, I jump on it, and that is exactly what I did when these images appeared on September 23, 2022.