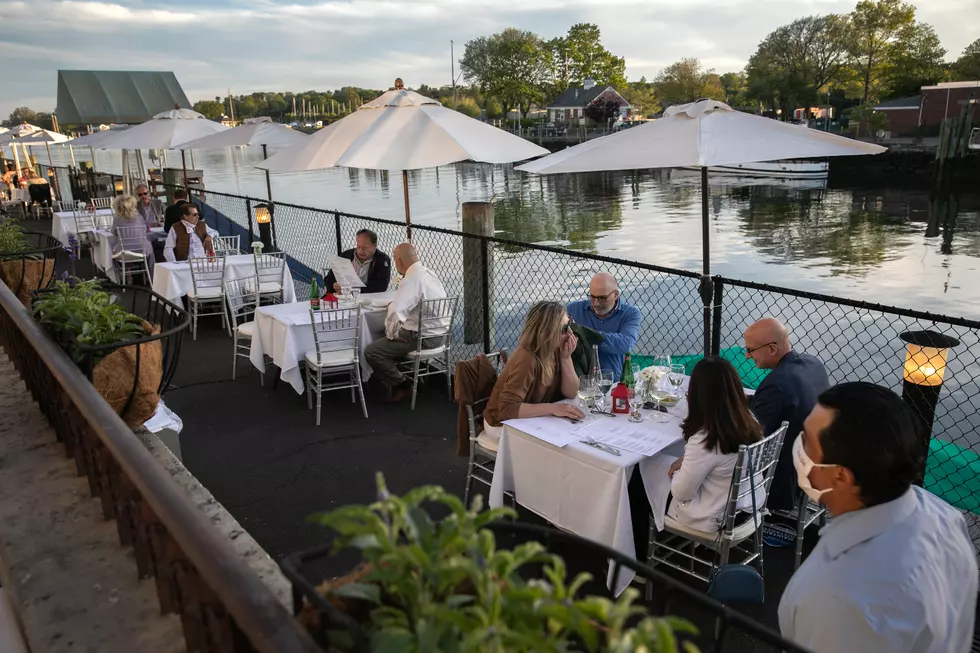 Connecticut's Current List of Phase 1 Reopenings and What's to Come
Greenwich, CT Restaurant - Getty Images
Governor Lamont is encouraged by the decrease in COVID-19 infections in Connecticut, which means the Phase1 reopening is on schedule.
Enter your number to get our free mobile app
With the current cases of COVID-19 on the downturn, Governor Lamont has eased restrictions on social gatherings. During a press conference on Friday, May 29, he stated that people may now assemble in groups of 10 indoors and 25 outdoors.
As of June 1, casinos are now officially open with a couple of restrictions. If you're coming in from out of state, you will not be able to spend the night in a casino hotel, and all visitors must wear masks. Hair salons and barbershops also got the go-ahead to welcome customers as of June 1.
Houses of worship are now allowed to open up their doors but with only 25% of their indoor capacity and 150 people for services that are held outdoors. The following is a list of everything that is included in Connecticut's Phase 1 reopening. Just a reminder that any activity being held indoors will require wearing a face mask.
Manufacturing
Construction
Real Estate
Utilities
Essential retail
Childcare
Hospitals
Restaurants (Outdoor Only and No Bar Area)
Remaining Retail
Outdoor Recreation
Offices
Personal Services
Museums and Zoos (Outdoor Only)
Coastal Beaches (CT Inland Beaches Are Not Opened)
Connecticut's Phase 2 reopening is beginning to take shape for a June 20 startup. If everything goes as planned, here's what you can expect to reopen in CT:
Movie Theatres
Bowling Alleys
Outdoor Amusement Parks (Quassy and Lake Compounce)
Indoor Museums (Connecticut Science Center)
Libraries
Hotels
Gyms and Sport Clubs
Pools
Aquariums
Proper social distancing and masks will be required as part of Phase 2 reopening. Quassy and Lake Compounce will be limited to 50% of capacity, and all food has to be eaten outdoors.
The 9 Nicest Places to Eat Outdoors Around Greater Waterbury