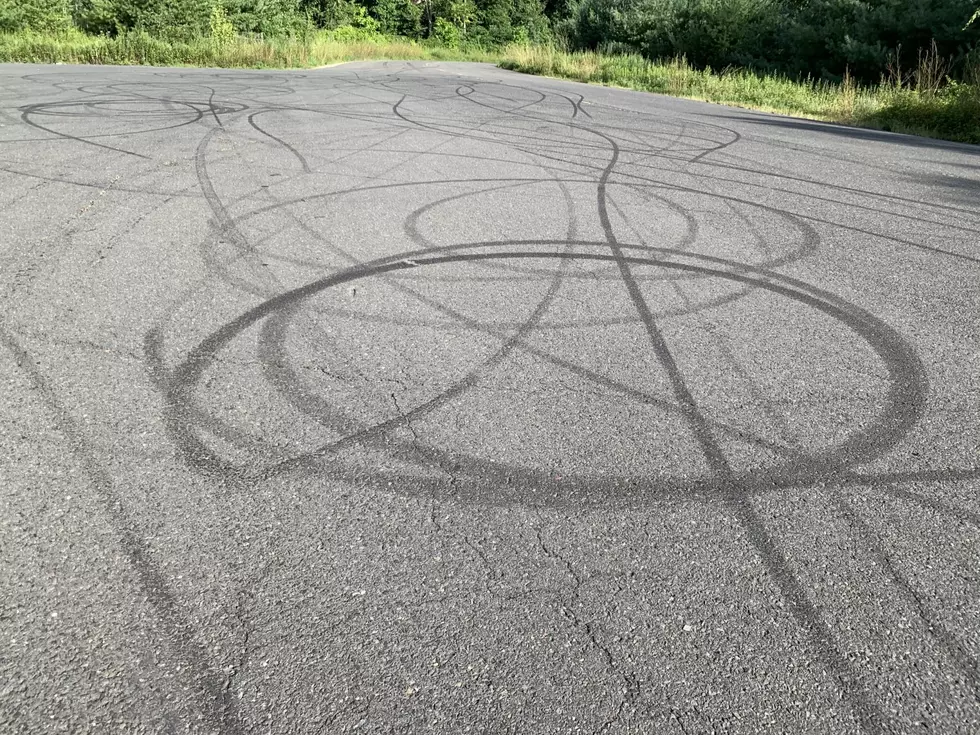 Connecticut State Police Cracking Down on Illegal Street Racing
Photo by Large "Burnout" Dave
You've heard it, the roar of a 400 horsepower engine, the scream of rubber as it grinds into the blacktop, it's the sound of someone with a powerful vehicle burning out. Someone on a motorcycle made those circles you see in the photo above on Rt. 7 in Brookfield, but police all over Connecticut are cracking down on illegal street racing, reckless driving, and destruction of property.
The Connecticut State Police - Troop E Montville posted this to their social media yesterday - take a look at what they discovered in a commuter lot in North Stonington.
Troopers from the CT State Police - Troop G were also out in force this past weekend on Rt. 7 in Norwalk, specifically focused on reckless drivers who were racing and speeding on the stretch of highway between I-95 and the Merritt Parkway.
I hear speeders and people burning out their tires quite frequently at home in Torrington, and here at work in Brookfield. There's a little turnaround at the end of the highway portion of Rt. 7 where the new D.O.T garage is being built, and sometimes during the day I can hear the sounds of someone revving up a beast.
Street racers fly along Thomaston Avenue in Waterbury, Sargent and Long Wharf Drives in New Haven, Main Street in Hartford, and I-84 and the Merritt Parkway? Whew. Numerous ATV riders fly through the downtowns everywhere in Connecticut. It's not 'Mad Max' out there yet, but it's close.
I've never owned a vehicle with more that 250 horsepower, my Subaru isn't strong enough to make a semi-circle in any parking lot. It must be thrilling to do 0-60 in 4 seconds, but don't do it on Main Street.
Candlewood Lake - Then and Now
Don't Miss Out on a Cornucopia of Delicious, Natural Wonders at the Danbury Farmer's Market
The Danbury Farmer's Market
takes place on the Danbury Green every Saturday, and runs through October. You can shop with cash, credit, debit and even use SNAP, FMNP, WIC and Senior benefits at the Market. You can purchase produce and more from some of the area's best vendors including:
Brewster Pastry
Brown Dog Farm
Mothership Bakery
Clatter Valley Farm
Jose Flores Flowers
Killiam & Bassette Farmstead
Mitchell Farm
Smith Acres Farm
Sullivan Farm
Yup Yup Dog Treats
Cafe Avion
I went recently, and wanted to share my experience and recommend the market.
Move Over Chicken Rock, There's Also a Shark Rock in Connecticut