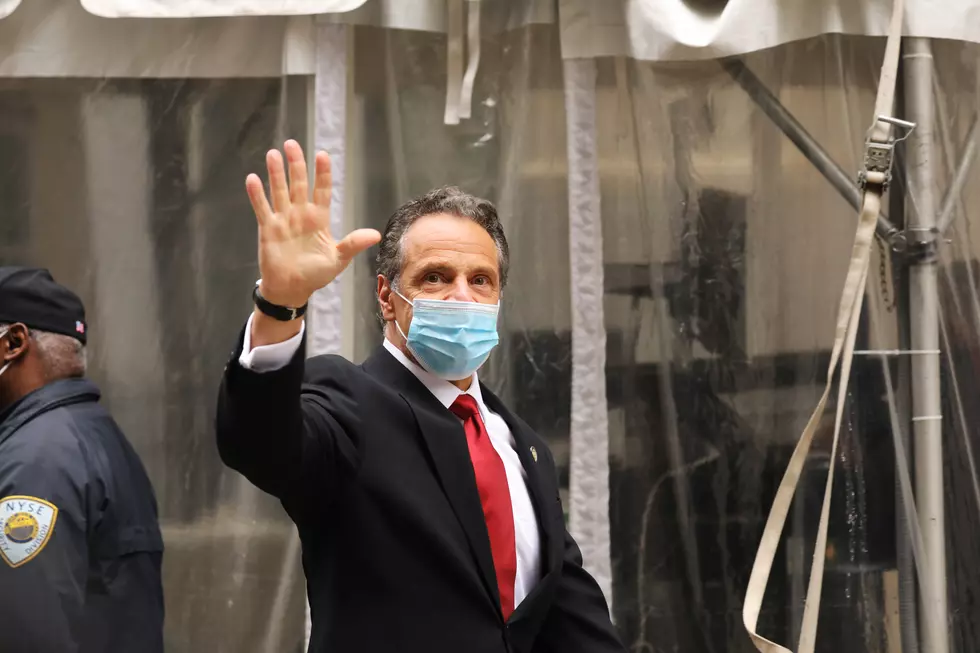 Connecticut + New York Will Require Residents Coming Back From Many States to Quarantine
Getty Images
Both New York's Gov. Andrew Cuomo and Connecticut's Gov. Ned Lamont confirmed that residents from both states who travel to another state with a high COVID-19 infection rate must self-quarantine for two weeks after returning home.
On Wednesday, Gov. Cuomo announced the joint travel advisory with New Jersey Gov. Phil Murphy and Connecticut Gov Ned Lamont. Anyone traveling from states with significant community spread of COVID-19 into New York, New Jersey or Connecticut must quarantine for 14 days, Cuomo announced.
Later, Cuomo confirmed if a New Yorker travels to a state with a high infection rate, they must also quarantine for 14 days.
"We worked really hard to get the viral transmission rate down, and we don't want to see it go up," Cuomo added.
This travel advisory goes into effect at midnight on Thursday. Anyone found violating the quarantine will be subject to a judicial order, placed in a mandatory quarantine and fined, Cuomo said.
Cuomo didn't list which states the travel advisory applies to but said the quarantines applies to all states with a COVID-19 infection rate of over 10 percent of the total population or with 10 people for every 100,000 infected. Both are based on a rolling seven-day average, Cuomo said.
"I think it's right, I think it's smart and I'm glad that we're doing this together," Cuomo said. "It's just common sense. It's the spirit of community. We don't want to see the infection rate increase hereafter what we've gone through."
States on the travel advisory include Florida, Alabama, Arizona, Arkansas North Carolina, South Carolina, Washington, Utah and Texas, as of Wednesday, according to WTXL.
During a Wednesday afternoon press conference, Connecticut Gov. Ned Lamont said, "COVID-19 arrived on a jet plane, but it's not going to leave on a jet plane. The Northeast region has taken this seriously. Working with Phil and Andrew, we reluctantly came to the conclusion that this is what we've got to do."
Lamont continued on to mention that various forms of signage will be made to spread the word about the travel quarantine such as billboards, social media campaigns and signs at local airports.
Gov. Lamont also mentioned that he would like to see the new travel guidelines strictly enforced.
7 Local Hiking Hotspots to Beat Your Quarantine Blues