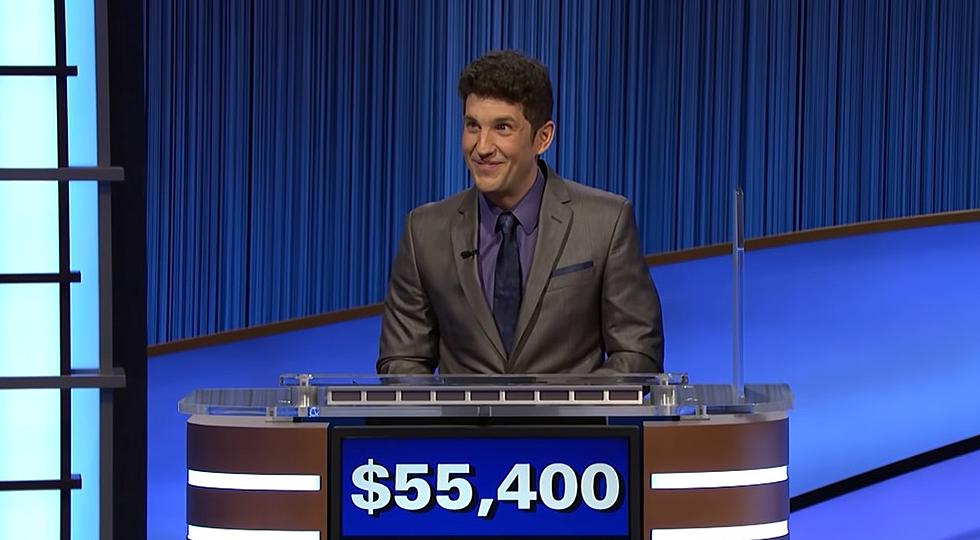 Connecticut Jeopardy Champ Now Second In Consecutive Wins
YouTube Video Image
The winning streak continues for Connecticut Jeopardy Champ Matt Amodio.
The Yale student from New Haven continues to dominate all opponents on the popular nighttime game show. On Friday (October 1) he won his 33rd consecutive game and moved up to the number two spot on the all-time winners list eclipsing former Jeopardy champion James Holzhauer's 32-game winning streak.
Since that win, Matt has won two more times and increased that number to 35 consecutive wins.
Amodio has quite a ways to go before he can claim the top spot on the Jeopardy all-time winners list. The great Ken Jennings won 74 games in a row before he was defeated in 2004, so that means Matt has 40 more games to win before he can tie that mark.
A little over a week ago, Amodio moved into the third spot on the Jeopardy all-time money winners list behind James Holzhauer and Ken Jennings. Matt's current total money winnings stand at $1,400,801 which is still $1,061,415 behind Holzhauer, and $1,119,899 behind the all-time Jeopardy money winner Ken Jennings.
Here are some other interesting facts about this Connecticut Jeopardy champ thanks to thejeopardyfan.com.
Matt Amodio's career stats to date on Jeopardy.
Matt's is third on the all-time Jeopardy money list, but places fourth on that list when you include tournaments.
He's answered 1162 question correct, and only 107 incorrect. He's 54 out of 62 in rebound attempts on 120 rebound opportunities. He's also been first on the buzzer over 55 percent of the time, is 68 for 78 on Daily Double questions, and 27 of 35 on Final Jeopardy questions. There is one record on the show that Matt holds that will probably never be broken, and that's using the phrase "What Is" for every answer, something that has enraged Jeopardy fans across the country.
The show, however, has recently made more headlines for its new host then for its latest champion. According to nypost.com, after their pick of host Miyim Bialiks, the selection was met with controversy surrounding comments she made about the COVID-19 vaccine. The former "Big Bang Theory" star joked during her appearance last Tuesday on the Late Show with James Cordin saying, "I was a headline on CNN for three days in a row, who knew people were so passionate about who hosts Jeopardy."
How long it takes to binge 'The Office,' 'Game of Thrones,' and 50 other famous TV shows
READ MORE: 25 Companies You Might Not Know Are Owned by Disney