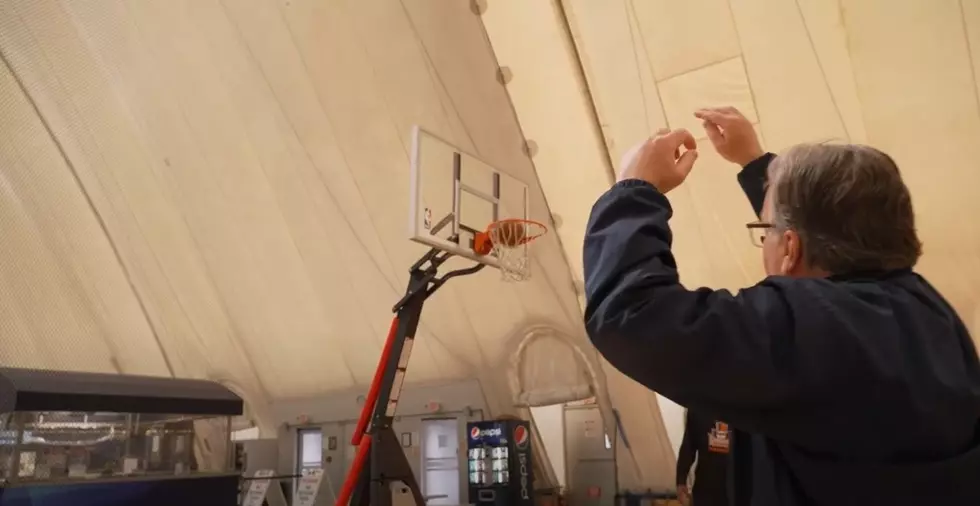 City of Danbury Video Features Mayor Esposito Casually Draining Buckets
Youtube/City of Danbury
Last week, we told you the City of Danbury launched a new web series, called "This Week in the City."
And the week prior, I shared with my readers that the City of Danbury has teamed up with the Danbury Sports Dome for a Summer Camp program for city residents. Now those two messages intersected with one another, and we've learned a few things as a result, Danbury Mayor Dean Esposito can shoot the J, and he knows it.
On Episode 2 of "This Week in the City", the Mayor took a trip over to the Sports Dome to talk with some of the folks that are making the Danbury Youth Summer Camp possible. While they were there, why not have the Mayor throw the ball around, right?
Well, he did and all of his sports form was top-notch but I was most impressed with his basketball form. The content of this video is very important but pay close attention to the Mayor's jumper. .
That is tight right there, just flushing from the outside like it's nobody's business. Now, I have to wonder, can he drive the lane? Is he capable of breaking ankles, does he box out?
We have to get answers to these pressing questions on Episode 3 of "This Week in the City." I can see it now, "Welcome to This Week in the City" where Mayor Esposito dunks in Roger Palanzo's face-piece
ATTN: Mayor, Alicia, Renato, call me if you need content that nobody wants.
Rarely Seen Corners of Danbury
If you've lived here your whole life you probably know most of these places but I am willing to bet even the most grizzled Danbury vet will see something, they have never seen before. Some are wonderful, some historic and others are just places where trash gets thrown, these are some of the Rarely Seen Corners of Danbury.
Under the Bridge – Danbury's Hidden Art Project
Danbury, CT has a lot of murals which have been sanctioned by the city and then there is the illegal graffiti. The Hat City has its fair share of illegal graffiti but most of it, is off the beaten-path. It's near the train tracks, and under bridges, it's in places most residents will never go. I intentionally seek these places out. I like to go to places most people would find scary, grimy or even dangerous. I'm willing to climb over downed trees, step on broken glass and dodge rusting metal to find my way to a place I was never meant to see.