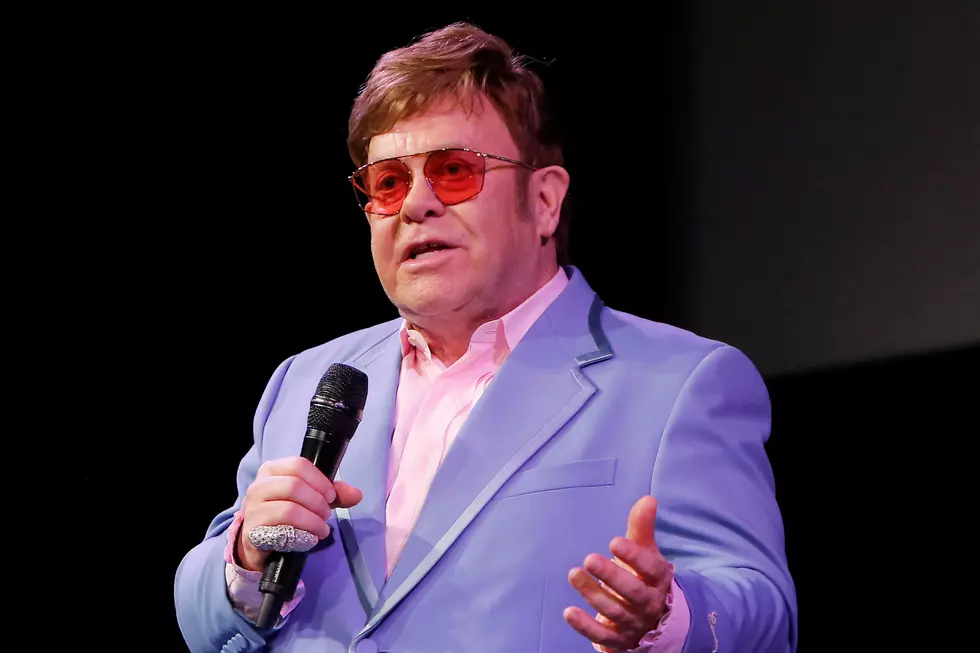 Before Elton There Were Pearls: The History Behind Elton John's "Rocket Man"
Rachel Murray, Getty Images
It was one small musical step for an obscure folk band, one giant leap up the charts for Elton John.
It was on this week 42 years ago (5/6/72) that Elton launched his classic song "Rocket Man" into the airwaves and it was, at the time, his biggest hit by going to #6 on the US Singles Chart.
The lyrics, written by Elton's songwriting partner Bernie Taupin, were inspired by a short story called The Rocket Man written by sci-fi author Ray Bradbury as part of his 1951 anthology The Illustrated Man. The story is told from the perspective of the son, who holds an interest in one day also becoming an astronaut. Talking with his father, the son learns of the constant battle he faces with yearning for the stars at home while yearning for home while in space.
It turns out that Elton was not the first musician to take a lyrical trip to outer space with the help of Bradbury's work. There was a folk group called Pearls Before Swine who previously recorded a song also called "Rocket Man", also inspired by Bradbury's short story of the same name. That version was released in 1970.
Taupin, in fact, has stated that the Pearls Before Swine song gave him the idea to write his own version. In the Pearls Before Swine version, a child can no longer look at the stars after his astronaut father perishes in space. Elton's version come's from the perspective of a man who is sent to live in space as part of a scientific experiment and is dealing with the forthcoming isolation from his friends, family and the rest of the world.
Take a listen to both versions of "Rocket Man". Below is the Pearls Before Swine version:
And now the "Rocket Man" we know best. Elton John's version: