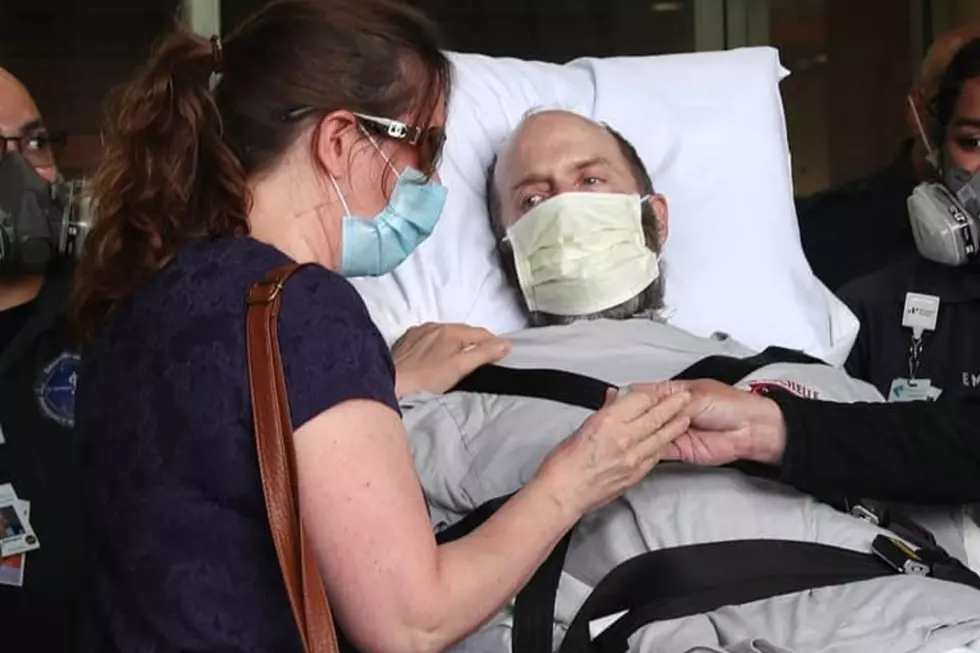 After 56 Days in Danbury Hospital Firefighter Beats COVID-19
Photo Courtesy of the New Rochelle Fire Dept. FB Page
Take it from the firefighter who spent 56 days in the hospital fighting for his life, COVID-19 is the real deal.
Fact: According to the website, c-hit.org, for the week of July 12 -18, people aged 20-29 had the highest rate of infections in Connecticut, and one of the reasons why is because they won't stop having parties.
John Reed was the deputy fire chief for the New Rochelle Fire Department when it was the COVID-19 epicenter this past March. According to an article on the ctinsider website, that was when Reed caught the virus. He quarantined in his bedroom for three days until his condition worsened, and his wife had to drive him up to Danbury Hospital. Reed's wife, Suzanne, told Hearst Connecticut Media,
I wasn't sure which part of grief was missing him and which part was worrying about him. I never experienced being apart from him for so long. I don't even know how to describe it. It was awful.
Reed doesn't remember most of the 56 days he spent at Danbury Hospital. He was on a ventilator and, for 27 days, was placed in a medically induced coma. When he came home, he spent almost 30 days at Gaylord Specialty Healthcare learning how to stand up, walk, and talk.
According to the CDC, 40% of people with COVID-19 show no symptoms, which means they can still pass it along to you if you're not wearing a mask. If you're choosing to play Russian Roulette with your life by not wearing a mask, you're also playing that game with someone else's life too.
Enter your number to get our free mobile app
Local Area Stores That Have Closed Since The Start Of The Pandemic