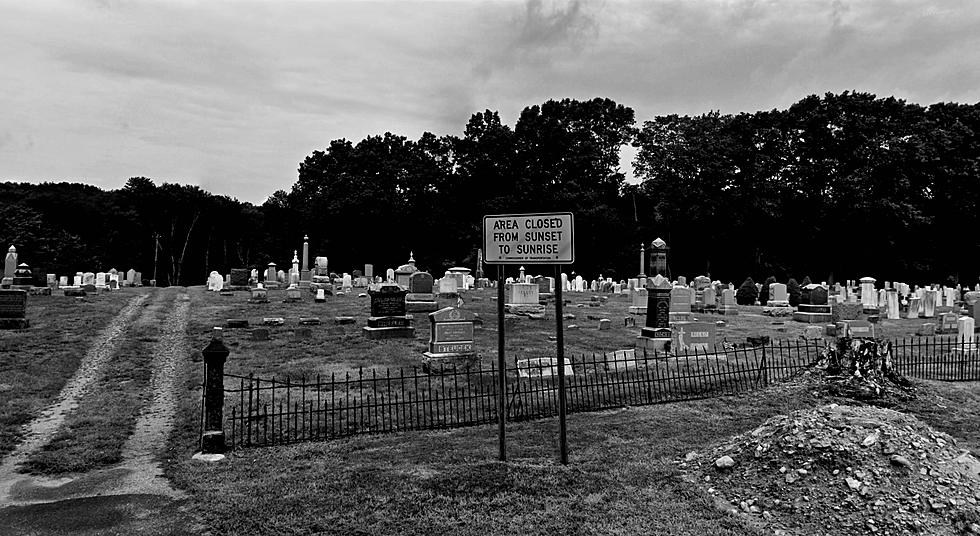 5 of the Most Bone Chilling Haunted Places in Greater Danbury 2023
Union Cemetery - Easton (Google Instant Street View)
For those who enjoy the instant gratification of a terrifying  'pee-your-pants' haunted Halloween attraction in Connecticut, look no further than New Milford's Scarrybrooke Park Haunted Trail. The website connecticutexplorer.com labeled Scarrybrooke as one of the 13 best Halloween attractions in Connecticut for 2023, stating: "Harrybrooke Park's Haunted Trail is one of the scariest haunted trails in CT. For 2 weekends in October, Harrybrooke Park transforms into your worst nightmare!"
But..... in this article, I turn your attention to real-life creepy, possibly haunted places in greater Danbury that will make your arm hair stand at attention!
5 of the Creepiest Haunted Real-Life Places in Connecticut
10 Extraordinary Reports of CT Bigfoot Encounters
The
Bigfoot Field Research Organization
is a legit group that takes the business of Bigfoot very seriously, so if you have had an encounter with a Bigfoot, you should not hesitate to reach out to them. When you think about Bigfoot, and I do a lot, Connecticut is one of the last places that comes to mind but there are far more eyewitness accounts than you might imagine. These are 10 of the most extraordinary Bigfoot sightings in the Nutmeg State.
Gallery Credit: Lou Milano
Celebs Share Their Personal Paranormal Stories