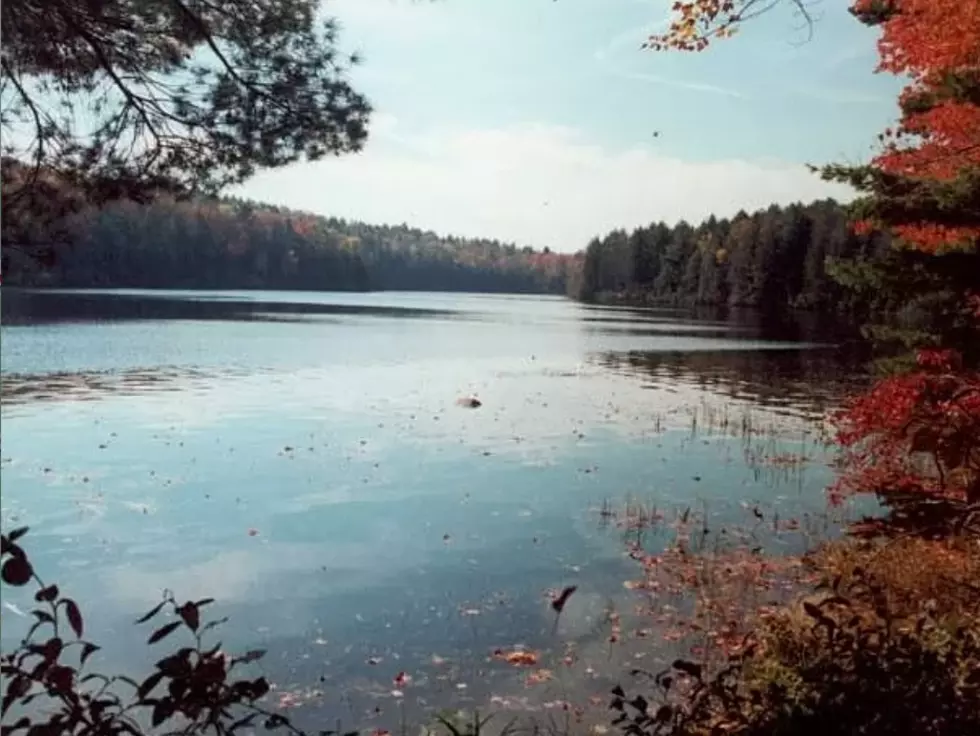 You Can Own Your Own Lake(s) in Connecticut for $6 Million
J. Thomas Mettling via Zillow
We have a portion of our parking lot here at the radio station in Brookfield that floods frequently, and it's been dubbed Lake Cumulus. It's not a year-round lake like our neighbor - the biggest in all of Connecticut - Candlewood, but we own it every time it really rains hard. If you would like to own your own lake, or lakes, you have an opportunity to do that right now in Eastern Connecticut.
At 520 Bailey Hill Road in Killingly, Connecticut, right next to the Connecticut/Rhode Island border, a 50 acre lake sits upon a privately owned 645 acre of beautiful open land. Not only can you own this 50 acre lake, they'll throw in a couple of smaller lakes, and a couple of streams. All for the low price of $5,900,000. Your neighboring lake is called Lake Albert, but I think you could come up with a snazzier name, right?
Just think of the possibilities, you could take the title of The Weirdest Name For a Lake in the Eastern United States from  Lake Char­gogg­a­gogg­man­chaugg­a­gogg­chau­bun­a­gung­a­maugg, your Northern neighbor just over the Connecticut border in Massachusetts. You never heard of that one? I'm serious, check out this road sign.
Are you up to the challenge of coming up with a 60 letter name for your own Lake? If that isn't alluring enough for you to cough up close to 6 mil, according to the listing on Zillow, the parcel of land is an approved 4 phase 135 lot cluster subdivision ready for development. Imagine how many people would pay extra to live on Lake Fartzalot in Killingly. Call me, I'll consult on that name with you.
10 of the Best Waterfalls in Connecticut
Connecticut Race Tracks Perfect For Summertime Family Fun
We support your right to have a racecar with a huge engine that goes really fast. If that is what makes you happy, then it makes us happy too. Here are 4 Connecticut race track locations you might want to grab the family and head to for some good old-fashioned red-blooded American fun.
A Close-Up Look at Candlewood Lakes' Pine Island