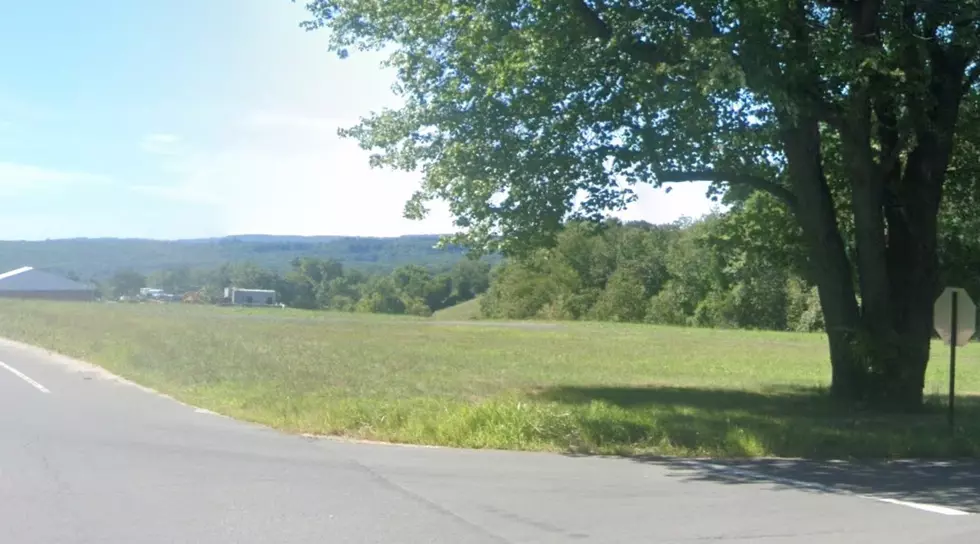 Why is This My Favorite View in Watertown? Young's Farm's Art
Google
If you're driving West on Rt. 6 (Woodbury Road) in Watertown, there's a gorgeous vista near the intersection of Platt Road. As you're driving, there's a beautiful view of the rolling hills of Western Connecticut, and Young's Longrange Farm.
The view itself is spectacular, but what's even better is the art and effort that Young's puts into it that makes it my favorite. One of the most beautiful things that Young's put there is a gorgeous carving of an American Bald Eagle. Here's a side-view of it from Google -
What a breathtaking sight at sunset. Young's positions it so that it appears to be soaring right at you as you drive by. There have also been a couple more carvings of birds in flight over the years. Here's another image from a different Summer -
It's the little things like this, an effort to beautify an already beautiful view, that really capture my attention. Recently, Young's has had massive snowmen on their corner. Not real snow, but they're made out of wrapped bales of hay. What a cool thing for the kids, and I loved it too.
I was sad to read the news about the fire that occurred in the repair barn at Young's in early December 2022. Luckily no one was hurt, and there were no injuries to their animals either. I'm hoping that your beautiful carvings made it through without being damaged Young's, and I'm eagerly awaiting your artistic director's next creation. Thank you.
New Haven, Connecticut Named One of 52 Places to See in the World
Step Inside the Cheapest Condo on the Market in Connecticut
House prices are finally falling down a little bit, to where you can actually find a home for under 20 grand. The cheapest condo on the market today in Connecticut is in Simsbury, take a look at what 20 grand can buy.