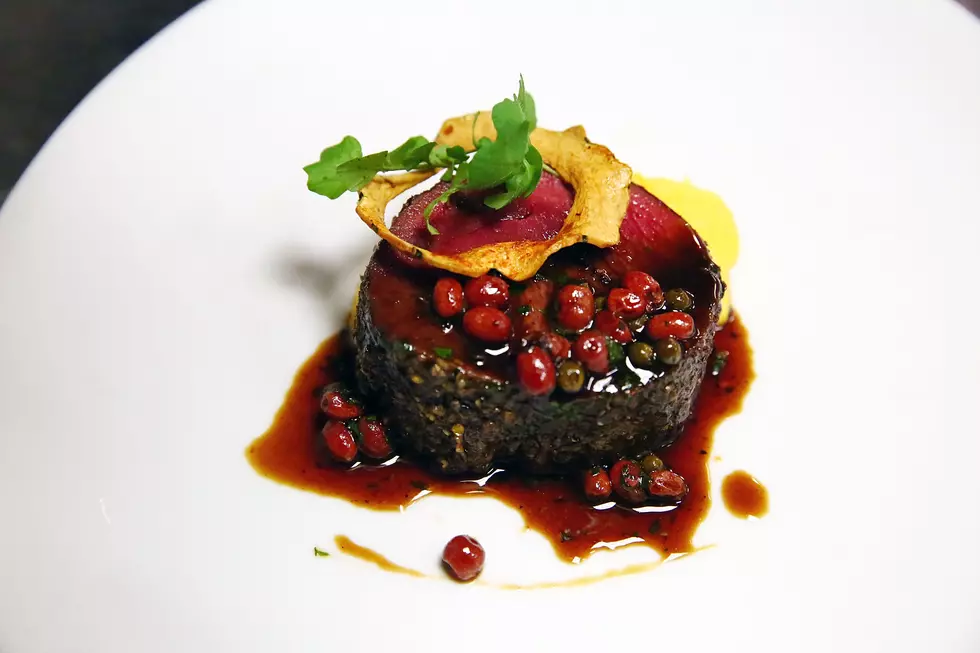 Craving Boar? Here's a Few Upcoming Game Dinners Around Connecticut
Astrid Stawiarz/Getty Images
I'll try any food once. I'm not Andrew Zimmern. I wouldn't dream of eating the disgusting items that he's shoved in his face, but I am semi-adventurous. I have huge respect for hunters, butchers, and chefs. The people who have the guts for handling guts, and live off the land. Once in awhile, they put on game dinners, where you can try the meat of a animal that's typically not available in Stop & Shop, Big Y, or Caraluzzi's.
If you've always wondered what venison, wild boar, rabbit, quail, or alligator tastes like, game dinners are a score. Good luck trying to find those items fresh, or on a menu. I even find it tough to find rabbit. The last time I did was at Good News in Woodbury.
I always remembered game dinners being held at someone's house, usually the hunters, or at a local Elk's Club, VFW, etc. Recently I noticed that a couple of bigger venues are putting on these events.
There's a sold-out game dinner tonight (Monday, January 23, 2023) at Vyne in Middlebury, sorry, you missed that, but tickets are still being sold for the Aria Game Dinner this Thursday (1-26-23) at the beautiful Aria Banquet facility in Prospect. Something a little bit closer to Danbury is also on the way on Wednesday February 1, 2023, the Amerigo Vespucci Lodge will hold a Wild Game Dinner at 7PM, featuring venison, rabbit, and shredded boar meat.
Looking into March, on Saturday March 4, 2023, the Connecticut Yankee Council is holding their 9th annual Game Dinner at the Deer Lake Dining Hall in Killingworth. Save me a rib, and keep the events coming.
6 Items You Should Not Throw in the Regular Garbage in CT
Many household items can easily damage the environment or contaminate our soil and/or drinking water. Other household items can be dangerous for children and many are illegal to throw in the regular trash. Here are 6 Items You Should Not Throw in the Regular Garbage in CT.
Back in the Day, What Concerts Did You See at Lake Compounce?
Lake Compounce recently announced that they're building a floating stage, and bringing live music back in the Summer of 2023. I loved going to concerts at Compounce back in the day, and I saved some of my ticket stubs, were you at these shows?