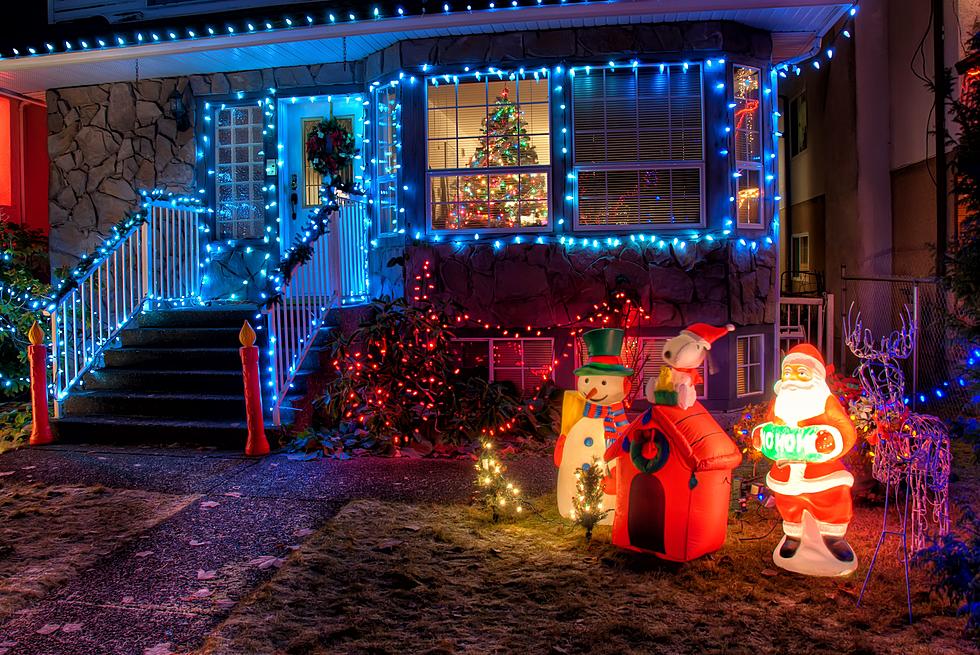 When Do You String Up Your Xmas Lights: CT Residents Respond
Unsplash
When do you put up your Christmas lights? Before or after Thanksgiving? It's a simple poll question I asked on I95's FB page, and some of the answers turned out to be somewhat contentious. Anthony C. wrote back: "Who cares? Put them up and take them down whenever you want."
A dude appeared to misunderstand the question like James T., who wrote:  "At this point, I think anything is appropriate...I handed out bbq chicken wings for Halloween threats.... nobody batted an eye." Robert M. responded: "You can put them up now, then turn them on after Thanksgiving."
Ron R. wrote, "Halloween lights 365!" Great answer! Thanks, Ron! The question was, do you put up your holiday lights before or after Thanksgiving? From the hundreds who answered the question, the results are in. 80% of you said the Xmas lights go up AFTER Thanksgiving, and 20% said BEFORE.
To get you all hopped up for this Christmas season, I've decided to roll out some photos I snapped in New Fairfield from last year plus other photos.
Christmas Lights - Should They Go Up Before or After Thanksgiving
Some of Danbury's Coolest Christmas Light Displays 2020