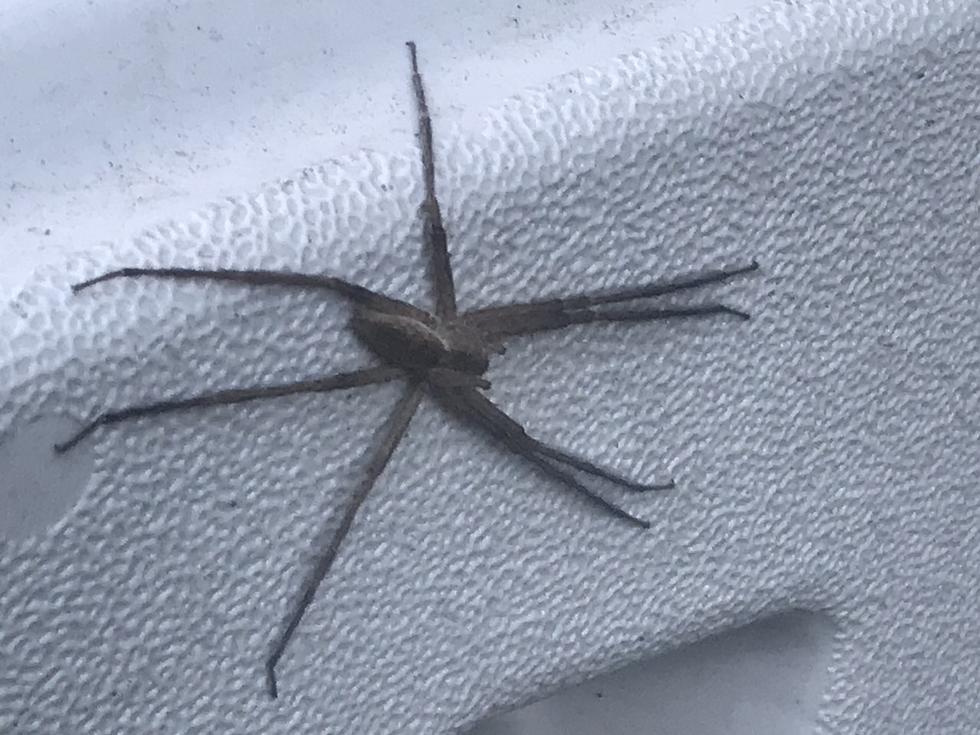 What The Heck Is This Squid-Like Insect Found in Danbury? I Need Answers
BT Image
There are a lot of strange looking creatures that rear their heads around this time of year, but I came across one the other day that I can't seem to identify.
While taking out the trash recently, I came across this interesting looking creature lurking inside my plastic garbage shed.
As I opened the shed's top, I noticed this very interesting and weird looking insect. My first thought was, it's got eight long legs and looks very much like a spider. So I took out my phone and started to search to get a positive ID of this creature. Now there were some spiders who looked kind of like this insect, the closest being the Grass Spider, but in all the photos, the bodies of the spiders were much bigger. I even watched a video on the grass spider, but the actual color and behavior of that species was not what I was seeing with this mystery insect.
Unable to nail down exactly what this thing that looks a lot like a squid was, I took a picture of it with hopes that someone reading this would be able to do a positive identification.
I have to tell you that when I went to move it out of the garbage shed, just so the next time I throw something away it doesn't jump on me, or maybe it could be poisonous, I did notice it was hanging on to some type of a web. I actually thought it was flying until I was able to see a very thin single web, but that does lend a clue, and lead me to believe it may be something in the spider family.
Now I know there are thousands and thousands of spider species, which doesn't make identification easy, but maybe someone has had an encounter with something like this around their house.
If you have any ideas, I'd love to know. You can always leave a comment on our Facebook page, or you can use the studio text feature on your Wolf Mobile App to tell me what you think this may be. Thanks in advance and good luck, we're all counting on you.
LOOK: Here Are 30 Foods That Are Poisonous to Dogs
To prepare yourself for a potential incident, always keep your vet's phone number handy, along with an after-hours clinic you can call in an emergency. The ASPCA Animal Poison Control Center also has a hotline you can call at (888) 426-4435 for advice.
Even with all of these resources, however, the best cure for food poisoning is preventing it in the first place. To give you an idea of what human foods can be dangerous, Stacker has put together a slideshow of 30 common foods to avoid. Take a look to see if there are any that surprise you.
WATCH OUT: These are the deadliest animals in the world