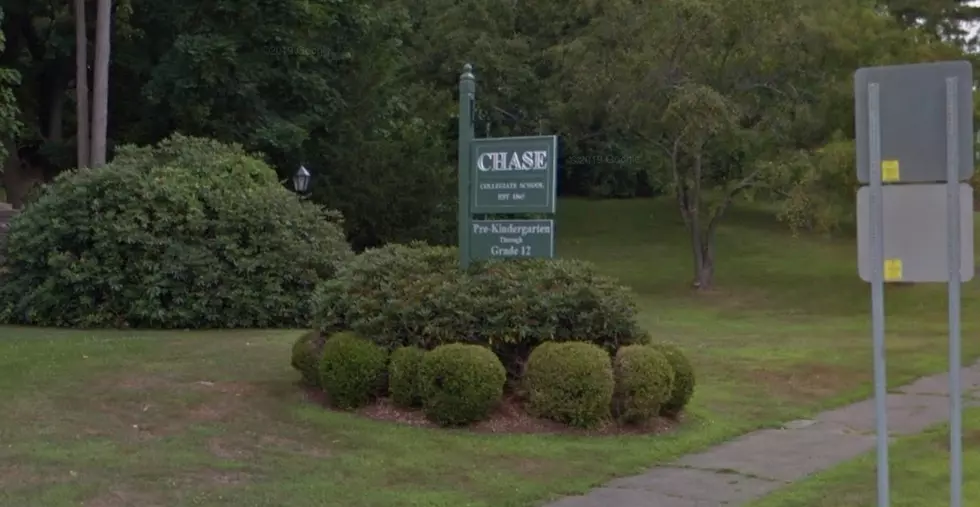 Waterbury's Chase Collegiate School Permanently Closing
Google
It was just announced yesterday that Waterbury's public schools will adopt a hybrid of remote and in-person classes for the upcoming school year, and news is just breaking right now about a surprising permanent closure. According to The Waterbury Observer, Chase Collegiate School, formerly known as St. Margaret's-McTernan, located at 565 Chase Parkway, is shutting it's doors permanently. My grandmother went to school there when it was known as St. Margaret's School for Girls. In continuous operation since 1865, the coronavirus pandemic has been blamed as the final blow for the Brass City educational institution.
Enter your number to get our free mobile app
The Observer reports that in an e-mail to the community, the school wrote:
"Due to the global and local economic impact related to the current COVID-19 pandemic, together with other conditions that are not conducive to operating Chase Collegiate School in a financially sustainable manner, Chase Collegiate Education LLC and its Court-appointed Receiver regretfully announce the closure of the school and that there will be no classroom or online education provided for the 2020-2021 school year. Administration offices will remain open to assist students and families with records, transcripts and tuition/deposit returns; and faculty/staff members with employment transition matters. Due to continued facility restrictions relating to COVID-19, the campus will remain closed. Please email communications@chasemail.org or telephone the school 203.236.9500 to schedule an appointment as needed in compliance with government guidelines. Many thanks are due to the countless and loyal students, faculty, staff, families, alumni and others who have supported Chase Collegiate School, formerly St. Margaret's – McTernan School, and its predecessors St. Margaret's School for Girls and The McTernan School for Boys, since its origin as the Collegiate School for Girls founded in 1865."
This is a real shock, I owned a home on Oronoke Road for 47 years, and I drove past that school every day. Many of my friends were alumni, and also their kids. It's a gorgeous 47 acre property in Town Plot, the grounds were kept in immaculate shape. There are quite a few schools right up the street in any direction from Chase: Waterbury UConn, Post University, NVCC, West Side Middle School, Holy Cross and Kennedy High Schools are all within walking distance. Possibly one of them will purchase the facility?
Get Your Fried Dough at These 5 Places Around Waterbury