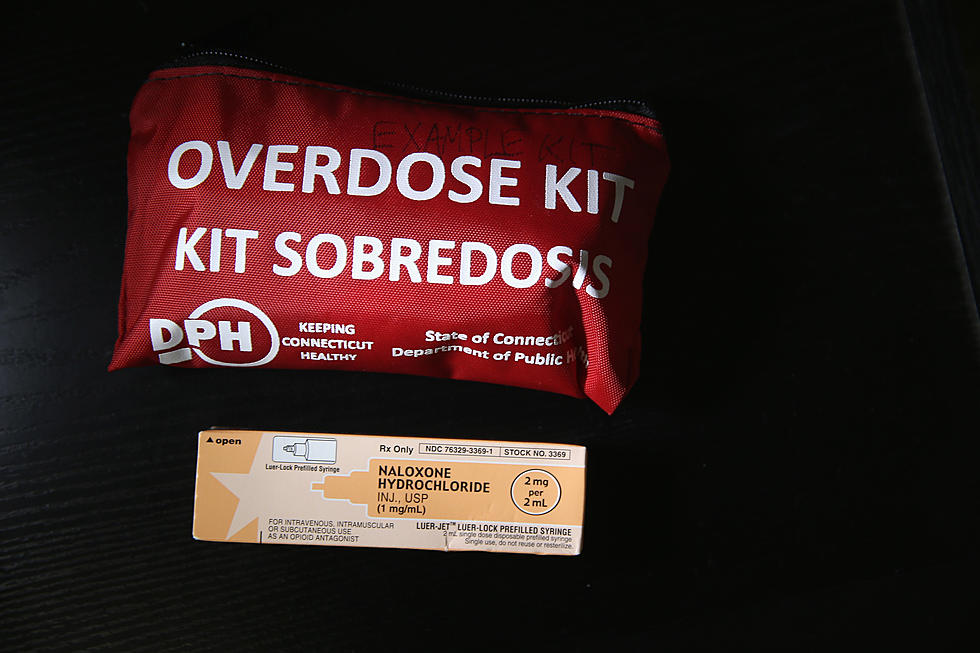 Waterbury Public School Administrators Participate in Narcan Training
Getty Images
School administrators at Waterbury Public Schools have been learning when and how to administer the potentially life-saving medication, Narcan. (Naloxone)
If you're not familiar with the drug, it's used to treat a known or suspected opioid overdose emergency. According to NBC Connecticut, every school has five kits of Narcan where each kit comes with two nasal sprays.
Narcan kits have been available at all 34 Waterbury schools since 2019, but this is the first time that Waterbury school staff members have been trained on administering the drug. Many police officers assigned to Waterbury schools are already Narcan taught.
How did the use of opioids turn into an epidemic so quickly? According to an
article on the National Institute on Drug Abuse website, in the late 1990s, pharmaceutical companies reassured the medical community that patients would not become addicted to prescription opioid pain relievers.
That was the starting point when healthcare providers began to prescribe them at increasing rates. Unfortunately, this eventually led to widespread misuse before it became clear that these medications could be highly addictive. I'm certainly not a physician, but as I look at the data provided by the National Center for Drug Abuse Statistics, having all public school administrators trained in the use of Narcan might be an excellent idea.
In Connecticut, there's an average of 1,214 OD deaths per year and these deaths increased at an annual rate of 8.38% over the last three years. The following statistic blew me away! The death rate from opioids in Connecticut is 67.63% ABOVE the national average. Only the states of Maryland, Delaware, Ohio, Pennsylvania, and West Virginia 'beat' Connecticut.
The five states with the highest overdose death rates are:
Maryland - 4.68%
Delaware - 4.61%
Connecticut - 3.89%
Massachusetts - 3.74%
West Virginia - 3.71%
The state with the lowest rate of overdose deaths was Nebraska at 0.95%. Since 1999, drug overdoses have killed almost 1,000,000 people.
KEEP READING: See 25 natural ways to boost your immune system
25 True Crime Locations: What Do They Look Like Today?
Below, find out where 25 of the most infamous crimes in history took place — and what the locations are used for today. (If they've been left standing.)