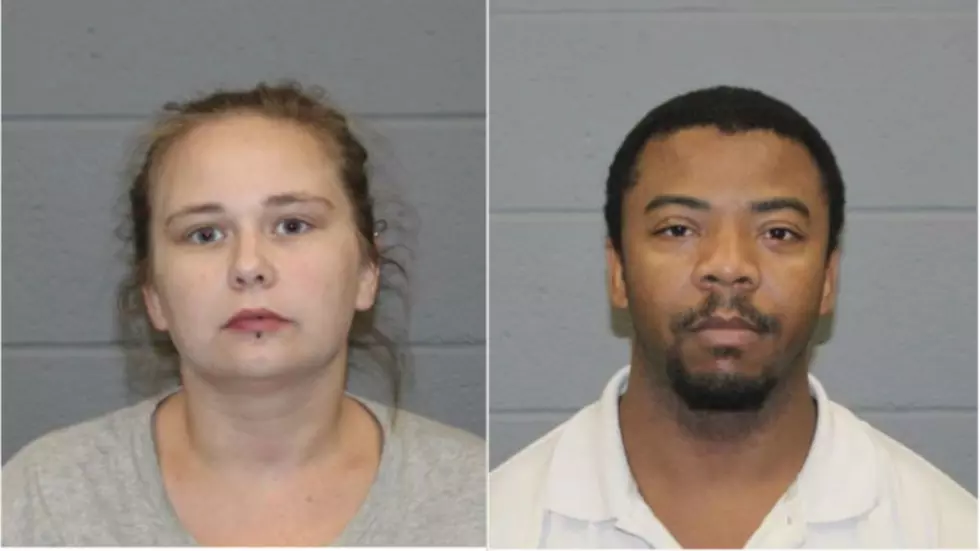 Waterbury Couple Accused of Taking Missing Kids to Mexico Face Judge
Waterbury Police Dept.
A local couple accused of disappearing with three children to Mexico faced a judge on Monday (April 1).
As previously reported, the Waterbury Police Department says that 29-year-old Crystal McGrath, the biological mother of the three Waterbury children, violated the conditions of her supervised visits, when she left the McDonald's restaurant located at 530 Reidville Drive in Waterbury, CT with 2-year-old Maryah Matthew, 5-year-old Dylan McGrath and 7-year-old Maddision McGrath. Police also reported at the time that they believed McGrath and the children were in the company of her boyfriend, 38-year-old Lester Joy, who is a registered sex offender.
In late February, the National Center for Missing and Exploited Children reported that amber alerts were issued for the young siblings after being reportedly spotted in Sealy, TX, which is about an hour drive from Houston. At the time, police believed the children could've been in danger.
After a search that lasted over a month and spanned across nearly the entire country, all three children, along with McGrath and Joy, were found near the Texas border in Mazatlan, Mexico on Saturday, March 9.
United States Marshals reportedly took Joy and McGrath into custody and brought the children to an immigration facility while arrangements were made for their grandmother, who has legal custody of all three siblings, to fly to Mexico. The grandmother, along with members of DCF, flew back to Connecticut with the children, where they were taken to a local hospital to be evaluated.
Now, in the latest update, Waterbury police say that both Crystal McGrath and Lester Joy are back in Connecticut and are in custody, with McGrath being held on a $580,000 bond and Joy held on $500,000.
The couple are each facing charges of custodial interference and risk of injury to minors. McGrath is now not allowed to have any contact whatsoever with her children, based off of a protective order.
Here is a photo gallery for a closer look at all of the parties who police say are involved: